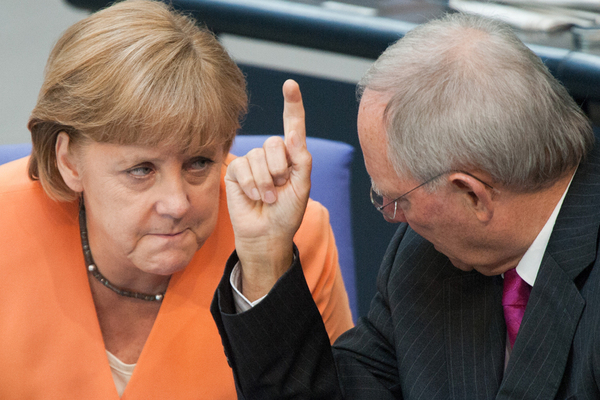 Athens, March 3, 2015/ Independent Balkan News Agency
By Spiros Sideris
"Now is the time to make the proposals for reforms more specific", said the German Chancellor. Meanwhile, unmoved in his position that any delay in the payment of the ECB by Greece would constitute a credit event seems to be Finance Minister Wolfgang Schaeuble.
Message to Greece that now is time to make its proposals for reforms more specific sent German Chancellor Angela Merkel, while Wolfgang Schäuble, through his representative, warned that Yanis Varoufakis should answer if he is ready to accept the default of his country.
Merkel's statement on the specificity of the greek proposals was made during a speech in Berlin, adding that the vote for the 4-month extension of aid to Greece by the German parliament should be used for the successful completion of the Greek program.
Finally, the German chancellor noted that now there is need for a greater degree of economic policy coordination between member states of the eurozone.
Meanwhile, unmoved in place that any delay in payment of the ECB by Greece would constitute a credit event appears the German Finance Minister, with his representative, Martin Gieger clarifying that Schaeuble does not threaten, but rather states the obvious.
Geiger also noted that during the last few days in Berlin they have lost count with what Varoufakis has stated in several interviews.
Geiger indeed emphasised that there is no alternative to be strict with Greece, as in recent weeks trust has been lost.
Finally, Gieger criticided  the allegations of Alexis Tsipras that Spain and Portugal attempted to form a front against the new Greek government to serve their domestic political goals, speaking of "a very rare foul".
After complaints from Madrid and Lisbon, the European Commission announced Monday that it assumes the role of mediator for the resolution of disputes.