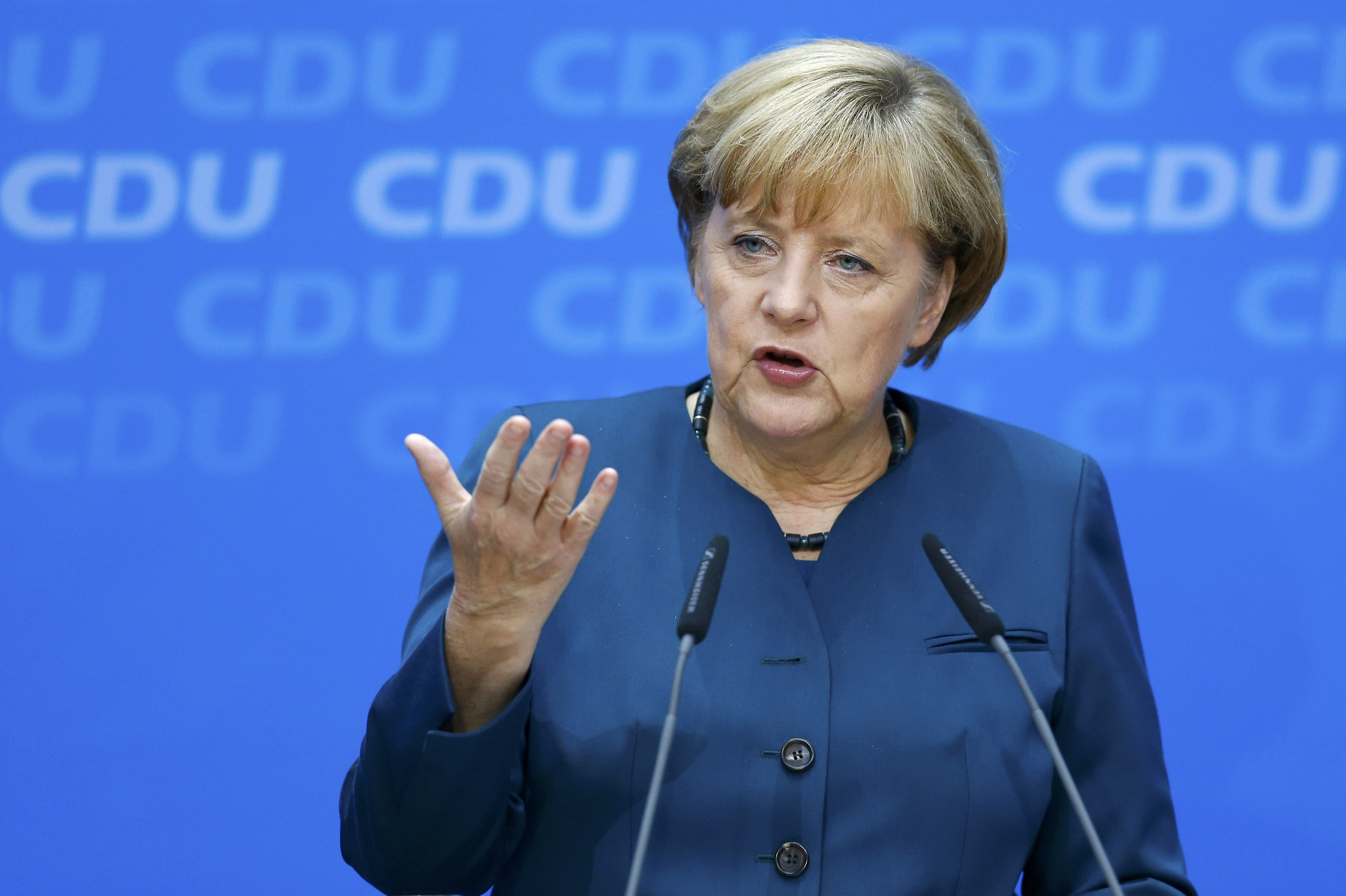 Athens, November 25, 2015/Independent Balkan News Agency
By Spiros Sideris
We cannot be satisfied when between two NATO states-members such as Greece and Turkey, traffickers of refugees thrive endangering the lives of people, said Chancellor Angela Merkel and stressed that the issue of the number of refugees should be addressed at the external borders of the European Union.
"The guarding of the borders, especially when it comes to maritime borders, is very difficult without the cooperation with the partner on the other side of the bank. And Turkey is right when it says that it hosts two million refugees and that it has received so far only little support from the international community", Merkel pointed out, speaking on Tuesday at a conference of German Employers.
The Chancellor advocated financial support for Turkey, "in order to give refugees the opportunity to remain under humane conditions close to their home", but also of legal immigration, through the implementation of the quota between Member States.
"It is clear that the current way of migration by accepting the danger for one's life, with a type of migration by which traffickers earn billions, when we see the numbers of people, it can't be tolerated as a viable logical model. The wrong people stand to gain from this, while refugees put their lives at risk.
When all this takes place between two member states of NATO – Greece and Turkey are both members of NATO – then no one can't be satisfied that in a narrow strip of water between two NATO member states, traffickers thrive instead of a legal situation", added the German Chancellor and noted that this will be discussed at the next Summit, "in order to restore more order and control".
If we fight the causes of displacement, then we will have to reduce the number of refugees, Merkel continues, to conclude by saying that this "cannot be regulated at the German-Austrian border, but rather at the external borders, in order both to maintain the freedoms of the Schengen for Europe and do what's right for the refugees".