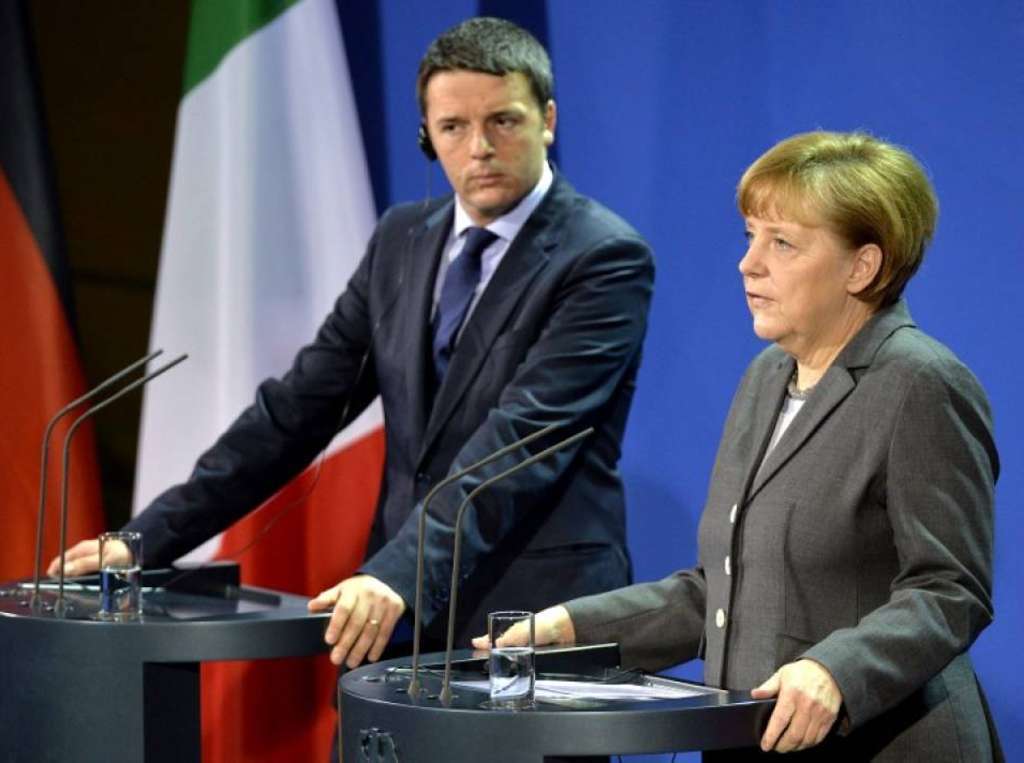 Athens, July 2, 2015/ Independent Balkan News Agency
By Spiros Sideris
Open window in negotiations left the German Chancellor, who maintains her position that there can be no negotiations with the Greek government before the referendum on Sunday.
"I have made clear my position and I have nothing to add," she said after the meeting with Italian Prime Minister in Berlin.
Angela Merkel, at a joint press conference with Matteo Renzi said that her personal relationship with Alexis Tsipras has not been disrupted from the conflict with the Greek government. "I have spoken with Alexis Tsipras repeatedly in recent days. Our personal relationship is not affected at all", said the German Chancellor.
She also stressed that she supports "the right of a sovereign state" to make its decisions, adding however, that it is equally fair for the other countries to have their own opinion.
She reiterated her position that supports the rescue of Greece, but not at any cost.
"If a new situation is created, we should talk again", Merkel said, noting that to her knowledge, "there is no new situation".
"We need a situation that will allow comprehensive reforms that will lead to sustainable development, as happened in other countries that followed such programs".
Earlier on Wednesday, Merkel said that there can be no new agreement with Greece before the referendum.
From his part, Matteo Renzi called "wrong" the referendum, but added that he respects the wishes of the Greek people.
He urged not to make the referendum a "derby" between European countries and Tsipras.
"Let's not make this mistake", he said and noted that in Europe partnership has its difficulties, but if everyone does what he wants, we will not achieve anything. He also noted that Europe must stay united and not split in front of problems.
The German Chancellor told Italian Prime Minister that the pace of Italian reforms is "impressive".