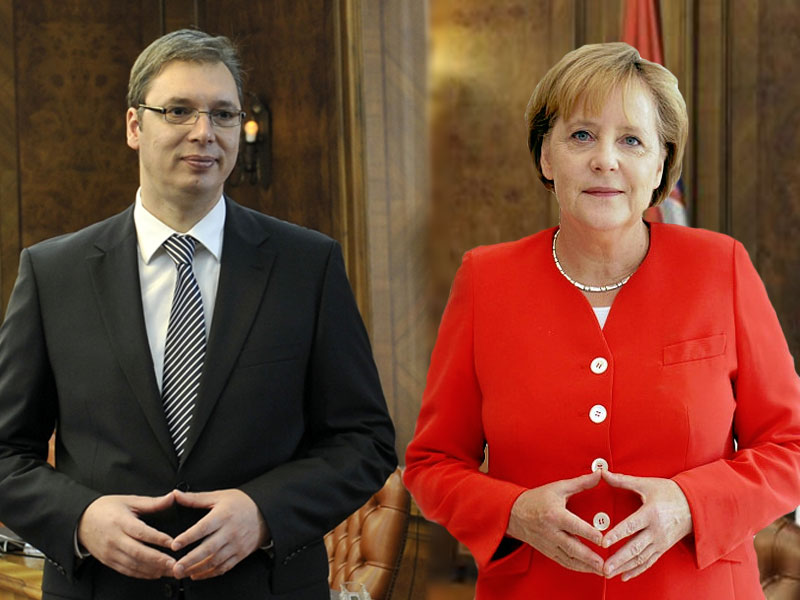 Belgrade, July 2, 2015/ Independent Balkan News Agency
By Milos Mitrovic
"Serbia is respected for the reforms it has taken and this will be also heard from Angela Merkel", prime minister Aleksandar Vucic said in the parliament today. Later this month German chancellor will visit Serbia during her regional tour. At a special session Vucic answered the questions of the legislators.
"We are improving and raising Serbia crumb by crumb", Vucic said.
When asked by an opposition MP to explain the increase in the price of electricity, the premier said he was surprised that "what become cheaper" (oil and gas) was not mentioned. "But this is our habit – to notice only negative things", Vucic concluded.
"In the world markets the price (of electricity) is three times higher than in our country. After floods and destruction we have tried to restore the whole supply system without new burdens for the citizens", he underlined alluding to the disaster from last May. "During the winter seasons we have had less power cuts than Germany".
In PM's words, some 16 percents of the citizens do not pay the electricity. In the meantime, the government has succeeded to quadruple the payments, he stressed.
Considering the budget deficit in the end of June, Vucic explained that it was about 26,7 billion dinars (222,5 million euro), "which was 80 billion better than the level International Monetary Fund would be satisfied with".
Premier said he was hopeful that "some of the most important world officials" will say what they think about economic reforms in Serbia and that citizens will hear it. Serbia can afford to cope politically "with certain issues" due to its hard and serious reforms, he added.
"Serbia is appreciated because of these reforms and this is what will be heard from German chancellor Angela Merkel during her visit to Serbia, Vucic said in the parliament. He added that he is convinced Merkel "will criticize something else, rather than reforms".