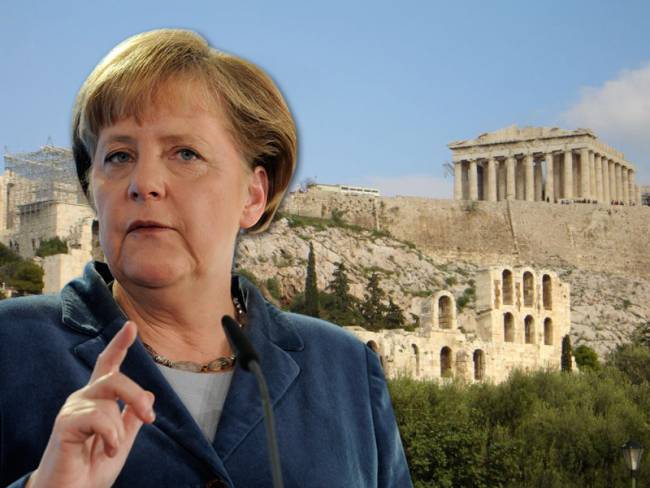 Athens, August 18, 2015/ Independent Balkan News Agency
By Spiros Sideris
"In the view of Germany, it is a success that we no longer speak of a nominal debt remission" of Greece in the eurozone, said the spokesman of Chancellor Angela Merkel, Steffen Seibert.
The chancellor reiterated at a press conference on the public television network ZDF that she sees more "room for maneuvers", with changes in interest rates or in the repayment period, in order to alleviate the burden of the Greek debt.
The German government continues to reject the possibility of a nominal remission of the debt of Greece, while Spain, Finland and Slovakia are opposed to such a measure.
Schaeuble
In an interview with DW, Schaeuble left open the possibility of further debt relief, excluding however the possibility of a nominal "haircut".
"The sustainability of the debt is critical. You can't constantly give only money to a debtor who is insolvent. What we do is we take measures for more growth. And in October we will see if further steps are needed in this direction. As for a "haircut", the European treaties do not allow a debt restructuring. However, there are margins, although not so large, for a lengthening or similar measures. The priority now is the immediate implementation of measures for development. That is what will help the country and the population", he said.
For his part, Deputy Finance Minister, Jens Spann, stressed that "we should talk about debt relief", noting that "there is a common understanding that a relief of the Greek debt is needed, but not a 'haircut'. A 'haircut' is excluded from Euro Treaty".
Spann argues that there may be a lengthening of the repayment period for more decades and a significant reduction in interest rates. The result for Greece – he argues – will be the same as that which would result from a "haircut".
Bloomberg: 92% of European economists in favour of debt relief
92% of Europeans economists, who were asked by Bloomberg, said that Greece should receive some form of debt relief.
"Greek Prime Minister Alexis Tsipras has economists with him with regarding debt relief", said the agency, while noting that economists supports the recent calls from the general director of the IMF, Christine Lagarde, for a relaxation of the Greek debt.
Bloomberg's survey was conducted among 42 economists in the period August 7-14.
Similarly high (90%) is the percentage of economists who also expect that Greece will remain a member of the Eurozone by the end of 2016.
This marks, notes Bloomberg, that the third aid package, which includes a loan program of EUR 86 billion and was approved by the Greek Parliament and the Eurogroup last week", has already successfully defused the threat of a so-called Grexit, at least among the economists".