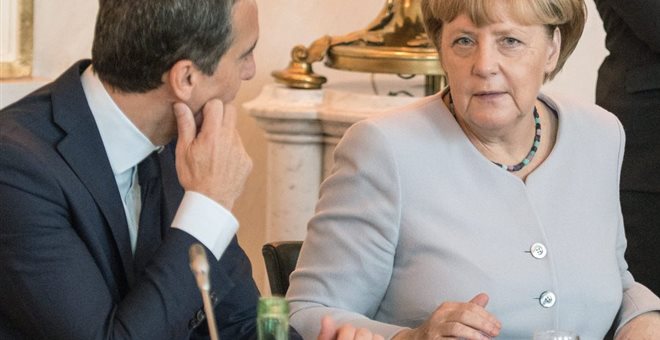 Vienna, September 26, 2016/Independent Balkan News Agency
By Spiros Sideris
To step up the efforts to tackle illegal immigration called for the German Chancellor in the Summit for the refugee problem in Vienna.
Angela Merkel reiterated on Sunday that Europe should step up its efforts to tackle illegal immigration by concluding new agreements for the quick repatriation of those refugees whose request for asylum is rejected. "We want to stop illegal immigration and at the same time to live up to our humanitarian responsibility," Merkel said after the mini-session on refugee held in Vienna.
"It is necessary to conclude agreements with third countries, mainly in Africa, but also in Pakistan and Afghanistan (…) to clarify that those who have no right to stay in Europe will be sent back to their home countries", she added .
Earlier, the Greek prime minister called on Europe to assume its responsibilities as a single body and to fulfill its commitments towards Turkey, while taking care to implement the relocation of refugees to European countries, which is moving at a "snail's pace".