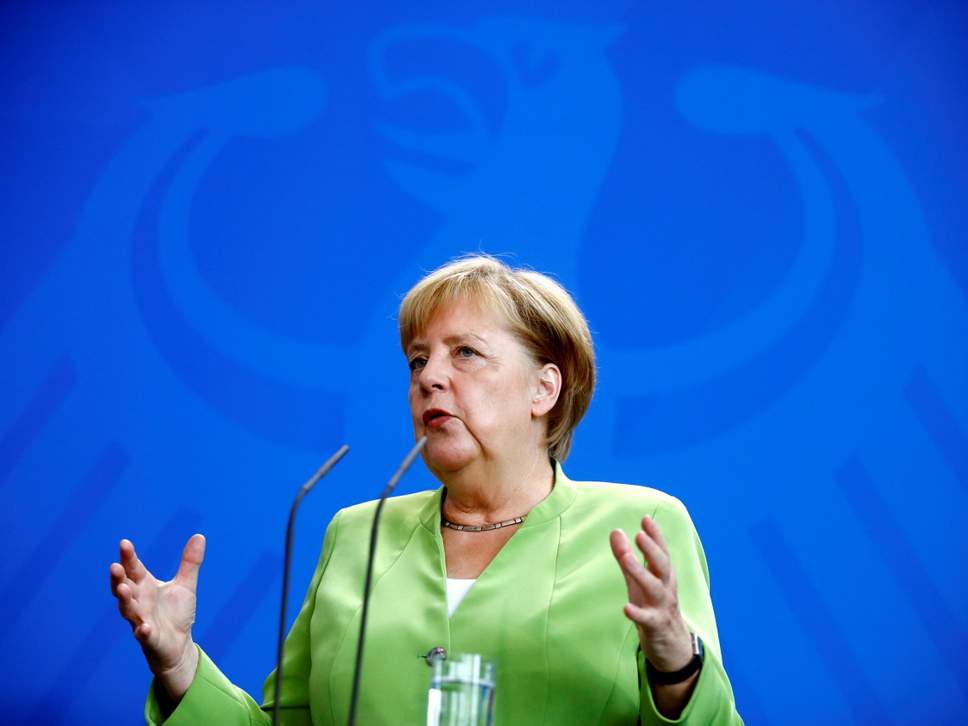 Germany is against territorial exchanges between Kosovo and Serbia or border changes in Western Balkans.
German chancellor, Angela Merkel said on Monday that there cannot be any border changes in Western Balkan countries.
She made these comments following a meeting with the Prime Minister of Bosnia, Denis Zvizdic with which she discussed relations in the region.
"We agreed on three issues: the first one is the territorial integrity of all the countries of Western Balkans. This is a sacred thing and we should all agree to this, because there are always attempts to discuss the issue of borders. We cannot do this. The European future of the country of Western Balkans depends on this", chancellor Merkel said.
There have been a lot of talks recently about possible territorial exchanges or "border correction" as part of the process for the normalization of relations between Kosovo and Serbia.
The talks are expected to resume in September and these talks are expected to lead to a binding agreement for the harmonization of relations between Kosovo and Serbia.
The agreement is a condition imposed on both countries in order for them to progress in the path toward EU integration. /ibna/