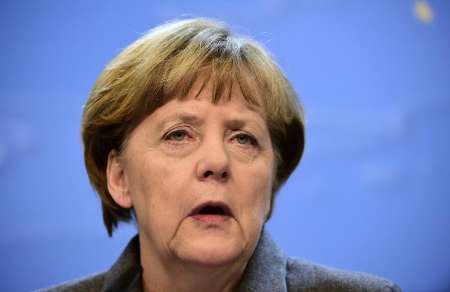 Athens, July 14, 2015/ Independent Balkan News Agency
By Spiros Sideris
We want to support the Greek government with the humanitarian crisis, German chancellor Angela Merkel commented, adding that a EUR 2.5 billion sum will be made available for direct investments in Greece.
Regarding the crucial issue of debt she said that this issue can be resolved with a privatization fund worth EUR 50 billion.
The program amounts to EUR 86 billion over a three-year horizon, Merkel clarified, stressing that by July 15 the prerequisites must have been legislated.
Regarding the IMF, she stressed that Greece will request a new rescue program by the Fund when the IMF's program expired in March.
She described as "constructive" the long discussion that took place at the level of Heads of State and Governments on Greece.
The chancellor added that the Eurogroup will convene on Monday afternoon for the further elaboration of the agreement reached at the summit council.
The Greeks have demonstrated their desire to remain in the Eurozone. All processes, such as the referendum in Greece, helped to make this clear, added the Chancellor of Germany.
She went on to offer reassurance that there is no Plan B for Greece, that there is not discussion regarding a haircut of Greek debt, while spoke of advantages and disadvantages of the agreement.
"I think those proposed are in line with the programs that we have implemented in other countries. We do not make any exceptions for Greece, apart from the issue of banks, which got in a more difficult position than before", said the Chancellor.
I advise the German Parliament to give its approval to the rescue negotiations for Greece, Merkel said and added that "we must be patient".