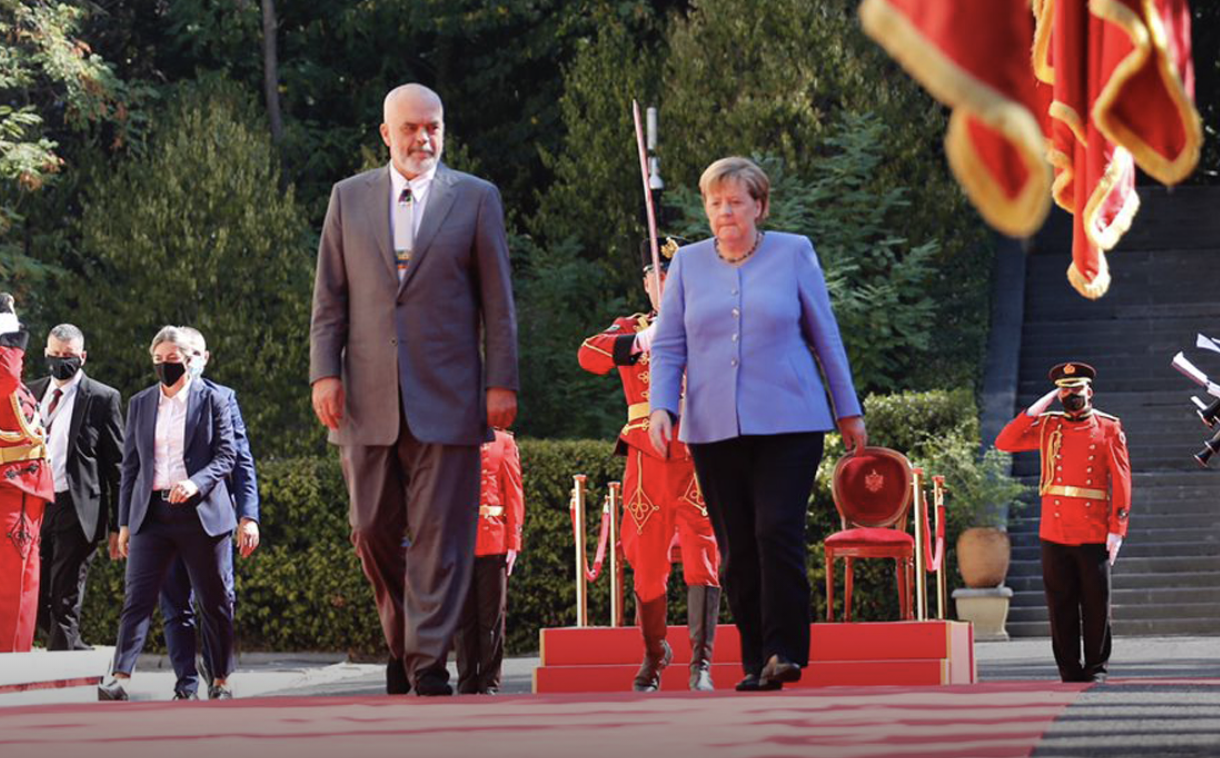 German Chancellor Angela Merkel has supported the Open Balkans initiative, describing it as a partnership that strengthens the Berlin Process that it launched.
"Dear Edi Rama, I would like to thank you in your role as Prime Minister that in the first part of the day we were able to hold a bilateral meeting. Relations with Albania are very good, we can expand our cooperation. I would like to congratulate Albania for its efforts in recent years to reconstruct its judicial system," the German Chancellor said at the joint press conference with the Albanian Prime Minister.
"In the context of the lunch with all the heads of government of the Western Balkans, I was pleased that for the idea of 2014, the cooperation proved to be strong," Merkel continued.
"Much has changed between countries and peoples. The heads of government meet regularly and regularly with each other, which was not the case. All cooperation in certain dimensions is being consolidated. We talked about infrastructure projects. We talked about the start of work on the peace highway. Another issue was that once the countries in this region join the EU, they will also have climate obligations, the conditions that had to change in the region.
There are many opportunities for regional cooperation. I support the regional common market project, 4 agreements. Some countries have not yet joined, today we have agreed that the more we cooperate in this framework the stronger the Berlin process will be. "This process is not a substitute for EU membership" concluded Angela Merkel./ibna