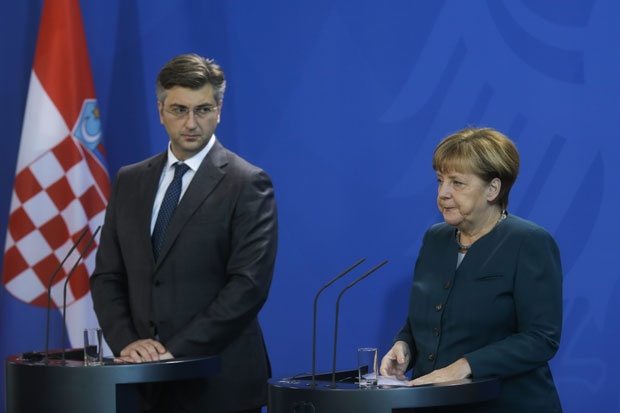 The relations between Serbia and Croatia have been discussed in Berlin today, at the meeting between chancellor Angela Merkel and Croatian prime minister Andrej Plenkovic. Merkel said that she "strongly supports" the readiness of Croatia to have a dialogue with Serbia, but added that "open bilateral issues should be resolved bilaterally". "And if Germany can help, it will do it", Merkel said.
At the same time Croatia has blocked the opening of Chapter 26 (culture and education) in Serbia-EU accession process; Serbian PM Aleksandar Vucic warned he would leave Brussels where he came to attend the intergovernmental conference on Serbia's accession talks.
At the press conference in Berlin Plenkovic said that his position on Serbia was "clear". "Serbia should fulfill all the criteria", he said. "I want, during the term of my government, all the issues that still exist from the period of Milosevic Great Serbia aggression to be resolved", Croatian premier told journalists.
He singled out the issues of missing persons and war crimes./IBNA