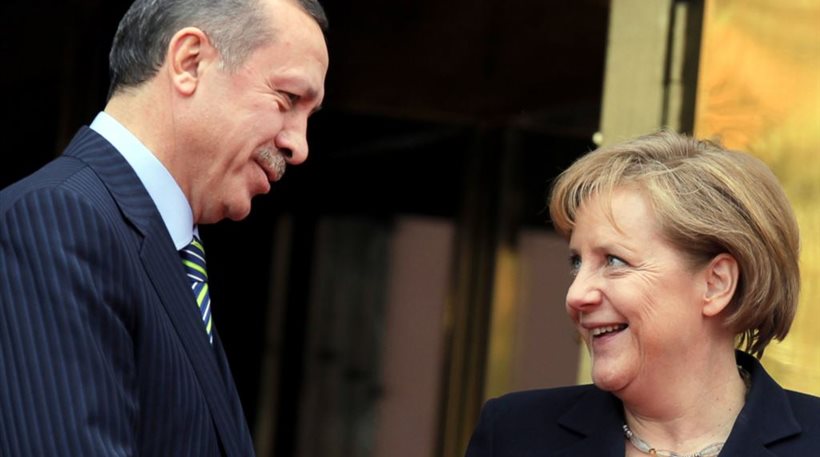 Ankara, February 9, 2016/Independent Balkan News Agency
By Manolis Kostidis
For the fifth time in four months Angela Merkel met with Ahmet Davutoglu in an attempt to address the refugee problem. This time the German Chancellor went to Ankara and discussed with the Turkish Prime Minister on the EU-Turkey Agreement on the reduction of refugee flows. There had also been meetings in Istanbul, Brussels, Berlin and London.
At the press conference held after the meeting, Davutoglu revealed that they agreed with Merkel to try to find a way to involve NATO in refugee issue on the border with Syria and the Aegean. He did not however explain what the role of the Alliance would be, but Davutoglu spoke of "the use of NATO mechanisms at the border and in the Aegean, for monitoring and surveillance".
Regarding the assistance of EUR 3 bn the European Commission approved for Turkey for the improvement of living conditions of refugees, Davutoglu said that next week he will inform the EU in which projects it will be allocated.
Merkel hopes that in return for this help Ankara will cooperate in limiting the refugee flows to Europe.
Angela Merkel said that it is "important for the EU to see immediate, visible improvements for the refugees in Turkey".
The Turkish Prime Minister promised more actions by the Turkish police and the army in combating traffickers.
Ahmet Davutoglu spoke about the joint German-Turkish diplomatic initiative to end the attack on Aleppo. The Syrian city "is de facto under siege and we are on the verge of a new humanitarian tragedy. The Russian air strikes can not be accepted on the grounds that Turkey receives refugees whatever happens, Davutoglu said.
Tensions rose when the reporter asked Merkel as to "what has changed in Turkey since the events in Gezi, when you had referred to the problems of Turkey's democratisation, and are now cooperating".
Merkel said that she mentioned the issue of imprisoned journalists to Davutoglu and that "since then other issues have arisen".
The Merkel-Erdogan meeting was held later in the palace of the Turkish president.
Since yesterday the budget and political freedoms committees of the European Parliament have been visiting Turkey to assess the current situation first hand.