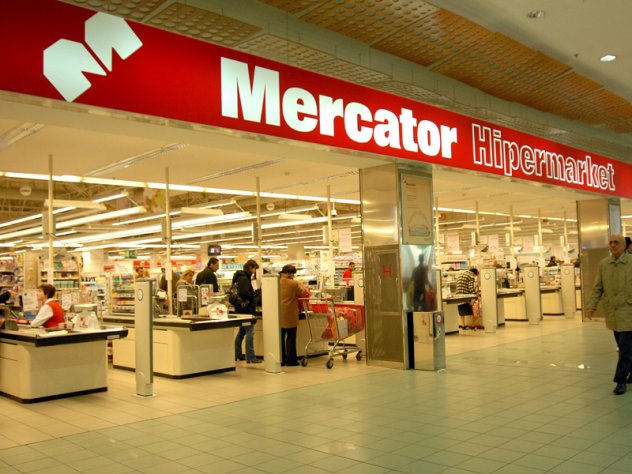 Review Hari Stefanatos
The sale of a 53% stake in Merkator June was approved on Tuesday by the Securities Market Agency (ATVP). The majority of Merkator shares, which is Slovenia's leading grocer, has been bought by the Croatian food group Agrokor last June. Agrokor will now have until Friday to publish a takeover bid for the remaining shares in Merkator.
According to an announcement on the ATVP website, Argokor's takeover meets the conditions of the Slovenian takeover act, and as such the bid and prospectus of the Croatian group is legal.
Agrokor had on June 27 acquired 53% of the stake in Merkator for EUR 172m. It is now expected to launch a bid for the remaining stakes by Friday August 1, offering EUR 86 per share.
The biggest owners among the holders of the outstanding 47% stake are the Croatian Splitska banka from the Societe Generale group (10.76%), Unicredit banka Slovenija (8.01%), the croatian pension funds operating through the Croatian subsidiaries of Societe Generale and Unicredit, slightly over 10% is held by investment firms and mutual funds, while around 13% is in the hands of small shareholders.
Agrokor has already provided EUR 225m in capital to Mercator, of which EUR 200m will go to repaying debt and EUR 25m for operating capital.
(Source: Sloveniatimes)