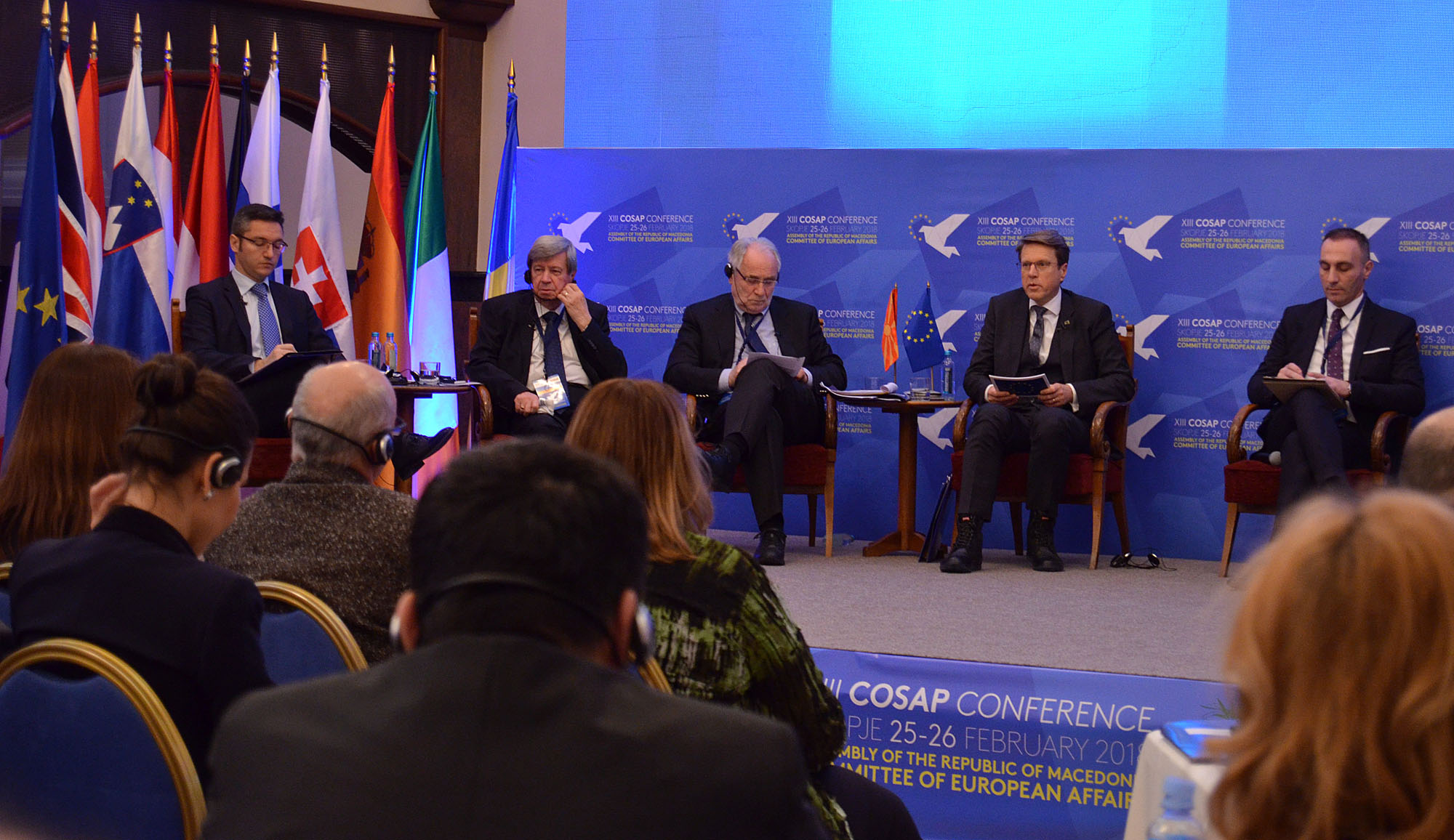 MEPs Ivo Vajgl, Eduard Kukan and Knut Fleckenstein have launched an appeal today from Skopje for the opposition to return to Parliament and be an active part of the strategic decisions that Parliament takes. The three MEPs are participating in the regional conference of the parliamentary commissions for European integration of the Western Balkan countries.
"The government and opposition must work together. The opposition needs to accept its responsibility, while the government's responsibility is to offer a chance to the opposition to participate in strategic decisions for the state", Vajgl said.
He said that the meeting between the majority and opposition scheduled to take place this month in Paris, will be moved to Skopje and that the conclusions of this meeting will be sent to Parliament.
During this regional conference, the three MEPs called for a closer cooperation between the countries of the region as part of the regional process of stabilization and association. /balkaneu.com/