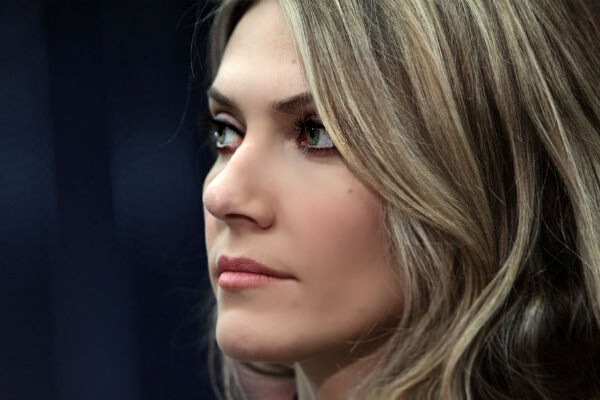 By Spiros Sideris – Athens
In a dynamic appearance at an event in The Hague, on the occasion of the 60th Annual NATO Congress of NATO, Greek MEP Eva Kaili, left the American president of the US Delegation for Macedonia speechless. Kaili referred to energy issues, the issue of rising costs of the Alliance and responded to the US senator who argued that "the issue of the name of Macedonia should not be an obstacle for the country's accession to NATO".
The "Olive" MEP in response to a placement of the US Senator noted that "this is a debate that has fortunately stopped in the EU, since this name has not been recognized", and added: "however, as a member of NATO's Committee for many years, as a Member of Parliament, I emphasize that I am from Macedonia and I think that this has become clear, at least in our nearby countries.
The problems that exist in countries outside the alliance, should be resolved outside the alliance, since they are critical. They are not only political and historical, they are also economic. They are obligated to stand alongside their conventional allies and realise that if it was the other way around, they would like to see us next to them.
One cannot deny our right to veto, pending resolution of this issue, so when I say that I am from Macedonia, I won't have to specify from which Macedonia I am from".
Earlier, Kaili opening the lecture, organised by the Information Office of the European Parliament in the Netherlands, said: "We must strengthen our relationship as EU with NATO, as there are EU countries not participating in the alliance. But we have common values and objectives and we will have to work on them, as it became clear that there are global threats that must be tackled together". As an example she cited ISIS, for which no strategy exists for its tackling.
Compared with Russia, which is the main topic of discussion at this year's Annual Meeting of NATO, Kaili recognized that there is a specific situation in Ukraine and the Baltic countries, but noted that the issue should be examined from the point of view of the European countries that do not want tension with Russia, as there is energy dependence. Simultaneously, Russia – stressed the MEP – is a neighboring country, with which we must have open lines of communication and diplomacy.
"The first sanctions can be explained, as nobody knew the extent of the aggression, but we must take care to reduce tension and to defuse the situation", she said.
In addition, Kaili made special reference to energy issues, underlining the importance of the alliance created between Greece, Cyprus, Israel and Egypt. In this regard, she said, that the NATO alliance should also be coordinated, in order to have a second action plan, in case we need to cover our energy needs ourselves. This can be done from the Mediterranean.
"It would be important to talk about this more urgently, but because Turkey is a NATO member, the position of the allies on this issue is difficult. All allies must respect international law and the boundaries of NATO member countries should remain stable. In this context, the discussion of the Annual Meeting will be focused around increasing spending to strengthen the Alliance, with every country contributing the minimum of 2% of its GDP", she noted and added that Greece more than fulfills these conditions, but other countries should contribute as well, as SIS is a global threat that cannot be contained within borders or located within a geographical area.