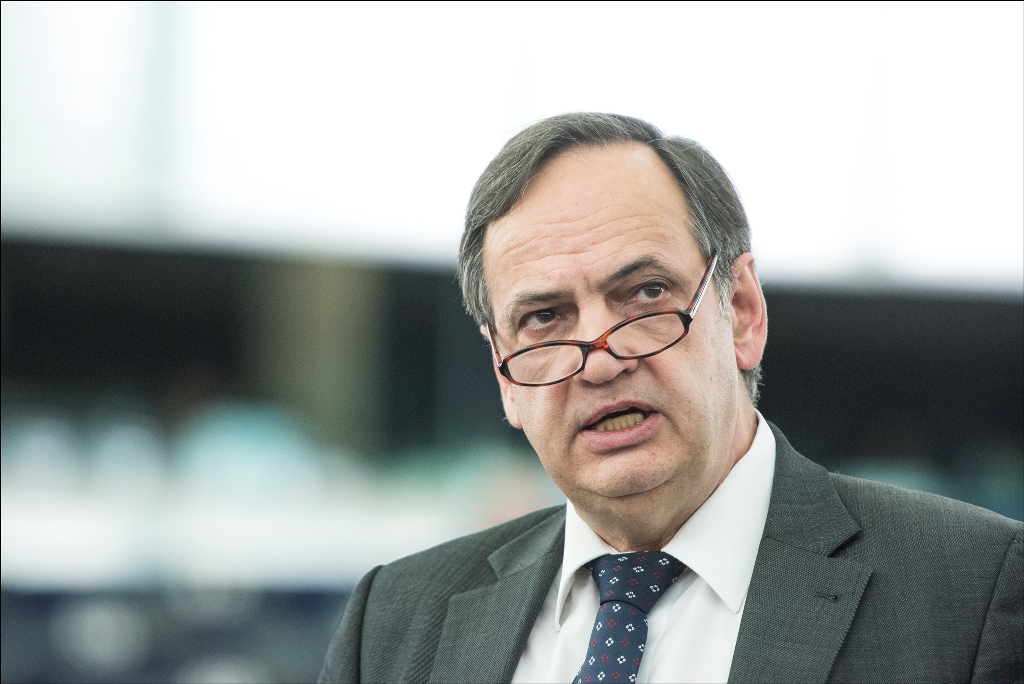 MEP Fleckenstein: Albania deserves opening of negotiations. We call on political responsibility from all forces to ensure a functioning parliamentary democracy and keep Albania on the European track.
Speaking at the official press conference of the Committee of Foreign Affairs of the European Parliament's long-scheduled mission to Tirana, organised to assess progress made by Albania ahead of the June Council, Knut Fleckenstein MEP, S&D spokesperson on foreign affairs and EP rapporteur on Albania, stated: "We are all expecting the 19 June European Council decision on whether to open negotiations with Albania. The European Parliament took with a very large cross-party majority a very clear stance in favour of the opening of negotiations with Albania. Our mission has been confirmed that the necessary reforms, especially in the judiciary field and the vetting process, are ongoing and I have no doubt the Albanian parliament and government will continue on the reform path. We see no reason for further delaying the decision as the conditions set are met."
Commenting on the recent abandoning of mandates by the opposition MPs in the Albanian Parliament, Knut Fleckenstein added: "I very much regret that the opposition's decision to renounce to their parliamentary mandates. Boycotting the Parliament is in no respect a way out of political problems and is against democratic principles. Parliament is the forum where political disagreements should be addressed. I call on political responsibility from all parliamentarians to fulfil their duties and resume parliamentary work in the interest of the country and of its EU integration prospect, not with the next election in mind. Albania needs to focus on reforms, not on political quarrels. Demonstrations are an essential feature of democratic life. However, I strongly condemn the cases of violence we have witnessed this week and call on opposition political leaders to ensure peaceful protests, in line with the rule of law."
The mission of the European Parliament's Committee of Foreign Affairs (AFET) is taking place from 27 February to 1 March. Composed of seven MEPs from various political groups, it is travelling both to Albania and to North Macedonia, with a view to assess the progress made by both countries ahead of the June European Council which shall decide whether to open accession negotiations.