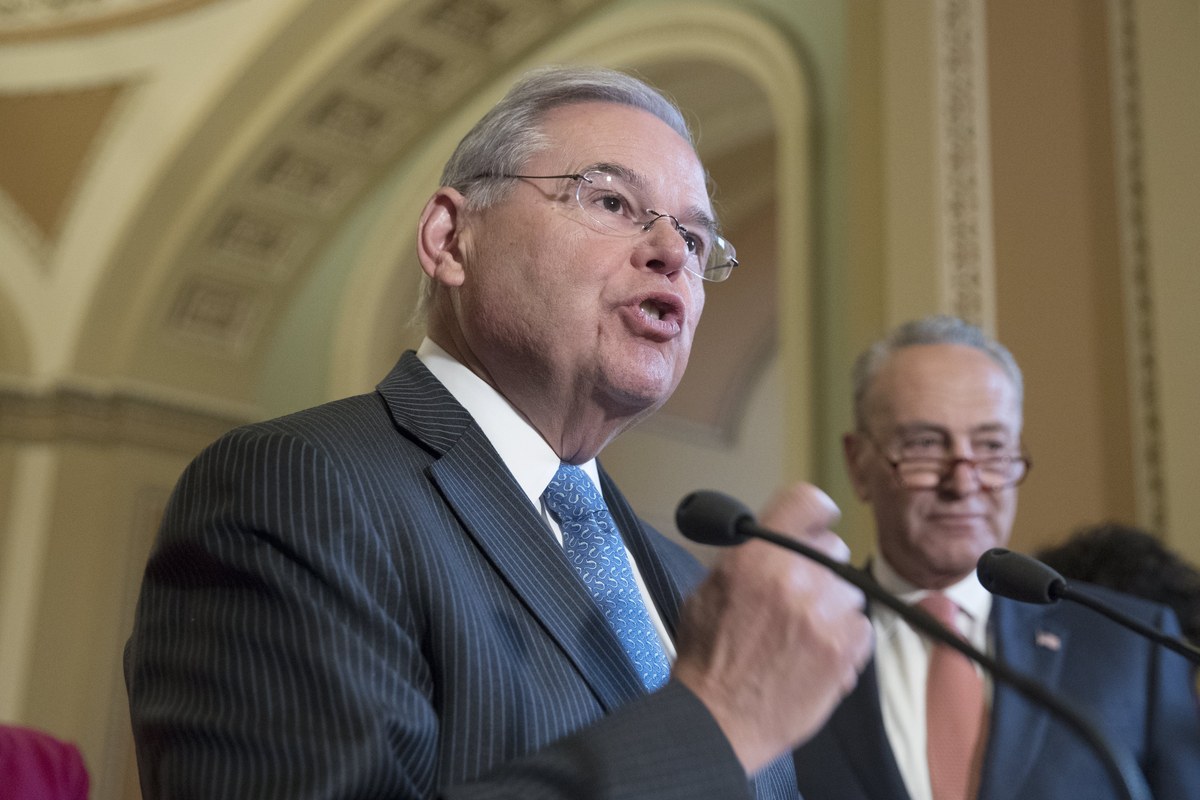 US ties are being strengthened with real allies in the region
By Michalis Michael
Even if Turkey was a perfect ally, the bill on cooperation strategies between Greece, Cyprus and Israel would be necessary, Democratic senator Robert Menendez said at the 35th PSEKA conference in Washington. Mr Menendez spoke at the awards ceremony of Senator Marco Rubio, with whom he jointly submitted the bill. "Our interests in the Eastern Mediterranean are too important for us ignore them. And as you all know, our relationship with Ankara is far from perfect. A perfect ally would not illegally search for energy resources within the EEZ of Cyprus, a flagrant violation of international law," said Mr Menendez, who also reffered to the daily violations of Greek airspace by Turkish fighters, and the purchase of S -400.
"A perfect ally would not think of buying the Russian S-400 system, expecting it could park it next to the US F-35. A perfect ally would not occupy with 40,000 soldiers Northern Cyprus, one of the most militarized regions in the world. These days, I find it difficult to call such a country a democracy… or even an ally."
Referring to the Security and Energy Partnership Bill in the Eastern Mediterranean, he said it strengthens US ties with real allies in the region. "Real allies who share our values. Real allies who believe in democracy and respect the rule-based international order."
Turkish boots do not belong on Cypriot land
"For these reasons, he stressed that "we must remove the arms embargo in Cyprus once and for all. We need to deepen our defence ties with Greece with the increases in FMF and IMET programs," the US Senator added. He also stressed that for this reason the United States will never accept an F-35 parked next to an S-400. Regarding the bill, he said it would bring back the attention of the Eastern Mediterranean that is central to US national security. It is, he said, a central axis of European efforts to diversify energy sources from countries such as Russia. And it is central to the US mission to build stronger ties between democracies around the world.
"When we pass this legislation, we will send out a clear message to the countries of the Eastern Mediterranean saying that the United States of America is your friend and partner and we are committed to your success", he said, while to conclude he stated that 45 years of occupation are too many and the people of Cyprus have suffered enough. "Turkish boots do not belong on Cypriot land," he added./ibna