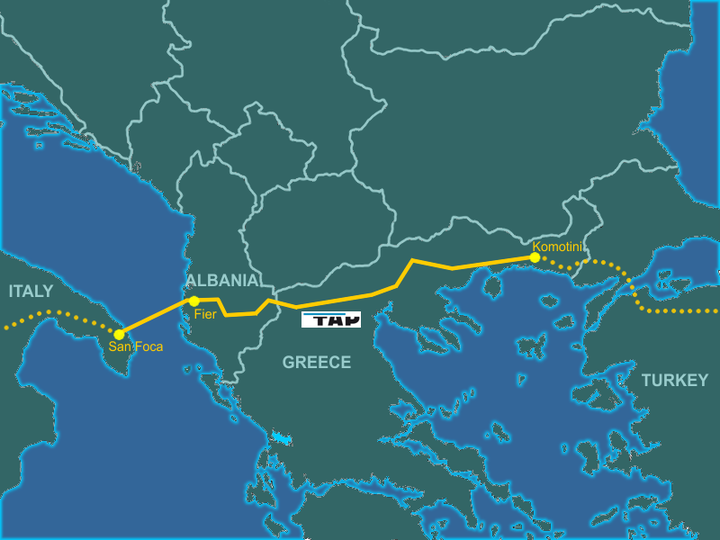 Tirana, May 15, 2013
The Council of Ministers in Albania ratified today the Memorandum of Understanding with the Government of Montenegro and Croatia for the realization of Trans Adriatic Pipeline and Adriatic Ionian Pipeline project.
Prime Minister Berisha considered the Memorandum and its endorsement as a proof that the TAP project is better than other projects.
"The main destination is Italy and Western Europe, but also Albania and Greece, as they fall in the path of the pipeline, but in any cases, a regional market opens for this project, which is the biggest project in Albania in the domain of energy, alongside the Cascade of Devoll", said Prime Minister Berisha.
Berisha said that this year will be important for energy in Albania, as progress is being made both in hydro energy and thermo energy.
The political committee established by Albania, Italy and Greece will soon gather in order to discuss further cooperation in this domain.
This meeting comes ahead of the decision of the consortium of Shah Deniz, where the main country is Azerbaijan with its enterprise Socar, but equally important are also British Petroleum, Total and the Norwegian Stat oil. /ibna/