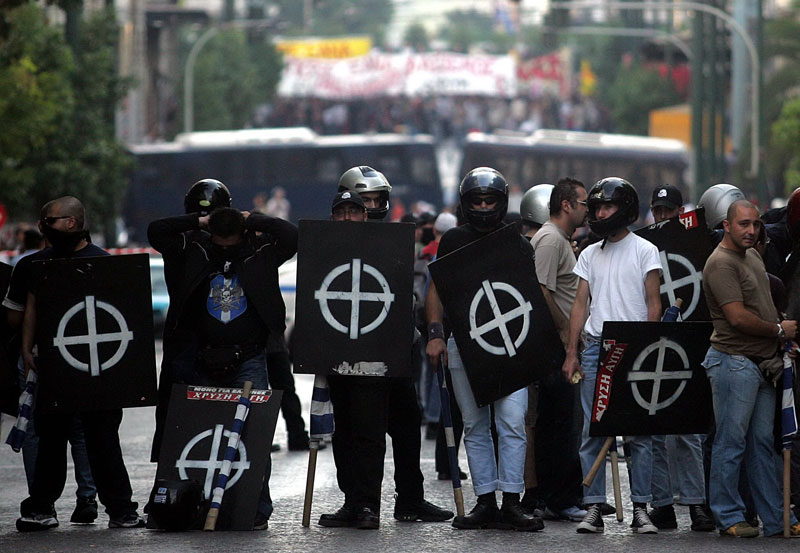 By Spiros Sideris – Athens
A memorandum, which referes to 90 case files against the Golden Dawn and analyses the criminal actions of the members or supporters of the organization and the characteristics of the coordinated manner of their actions, from 1996 to today, was tabled in yesterday morning to the Court of Appeal, by the prosecutor's office of the anti-fascist movement for the Golden Dawn trial.
As reported in the newspaper "Kathimerini", the memorandum is signed by the plenipotentiary lawyers of the Egyptian employed fishermen Abucid Ebarack, victim of an attack in Perama, in June 2012 by members of the Golden Dawn.
The methodology of similar attacks of supporters of the Golden Dawn is identified, according to the state prosecution, in the court decisions and testimonials available. Based on these, many perpetrators used to attack smaller groups or individuals. They choose as their victims specific groups of people, such as immigrants or ideological opponents. Bear uniform clothing and weapons usually use bats and knives. Each attack had been organised in advance and did not last more than 15 minutes, always with the presence of a senior member of the organization.
The memorandum calls for all the accused in the case of the Golden Dawn to be brought before the Three-Member Appeals Felonies of Athens and for all legally and practically unfounded objections of invalidity submitted by the defendants to be rejected.