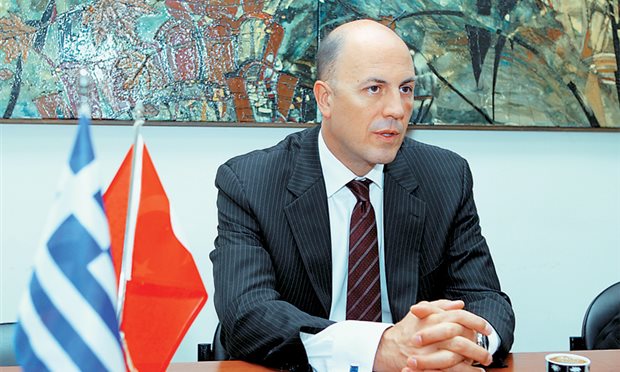 By Spiros Sideris – Athens
In SYRIZA there is a diplomatic fever of contacts with Turkey after the publication of the intention of Alexis Tsipras to meet with Prime Minister of Turkey, Ahmet Davutoglu, during his visit to Athens in early December.
Contacts started since last Friday, when the members of SYRIZA, Nadia Valavani and Costas Isihos, responsible for the foreign policy of Koumoundourou, lunched in a central Athens restaurant with Turkish Ambassador, Kerim Uras (photo).
The meeting between the two sides had a public nature and is part of the contacts that will be intensified in the near future with the aim of finding common goals and improving the relations between the two countries.