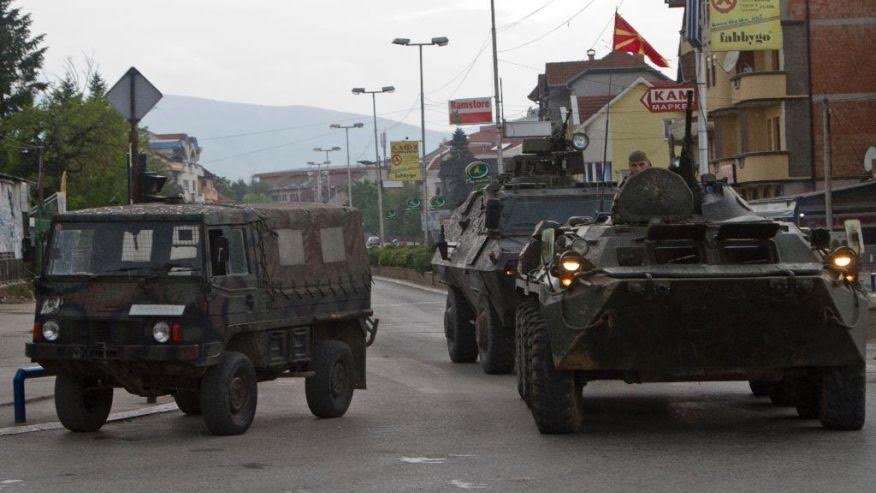 Skopje, 28 September 2015/ Independent Balkan News Agency
By Naser Pajaziti
A group of members of Macedonian special police units have demanded from the newly created Special Prosecution to investigate on the case of the armed clashes in Kumanovo on 9 and 10 May of this year.
Members of the special units, who say that they were part of these armed clashes in the Albanian quarter of this city, have written to the head of the Special Prosecution, Katica Janeva, to investigate on the case of Kumanovo, where 8 members of Macedonian security forces and 10 members of the armed group remained dead.
The police officers said that they are convinced that this was an orchestrated scenario and that they demand the truth on who sent their colleagues to their death that day.
"In the name of further cooperation, we ask you to make the case of Kumanovo the first case that you handle. We want and we deserve the truth", the letter written by police officers says.
According to an article published yesterday by the weekly "Fokus", leaders of the arrested group in the Kumanovo operation are ready to tell their story and the events leading up to the bloodshed.
Meanwhile, the operation in Kumanovo led to the death of 8 police officers, 10 members of the armed group, 30 wounded police officers and the arrest of 33 members of the group, which were mainly from Kosovo. /ibna/