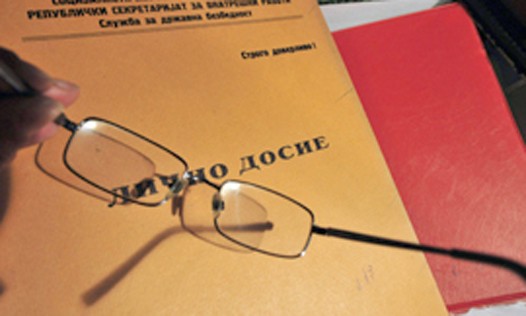 Skopje, December 10, 2013 / Balkan Independent News Agency
In the former Yugoslav Republic of Macedonia, a debate, associated with accusations, has started in relation to the process lustration of the officials of this country. Members of the Lustration Committee who were representatives of the opposition, have resigned on Tuesday. Parliament accepted and approved their resignation.
This way, the process of the verification of files remains under the control of the representatives of the majority that governs the country.
Two members of the Lustration Committee, Bllagoja Geshoski and Janaqe Vitanovski handed their resignation as a result of what they claim to be a non transparent process of the opening and verification of files of officials and public personalities in FYR Macedonia.
During this process, a part of public personalities were declared to have collaborated with secret services in the past. Opposition claimed that this process was unfair.
Resigned member, Vitanovski said that the lustration process has been conducted in the wrong way, while declaring that the commission is presided by an unlawful chairman.
"We have constantly made our complaints according to which the process is revengeful and that it has a tendency to stain the figure of public personalities which are not part of the power or who are part of the opposition. The commission dealt in most cases with former state officials more than current officials", said Mr. Vitanovski justifying his resignation.
Social Democrat League (LSDM) MP in opposition, Igor Ivanovski said on Tuesday that with the resignation of the two members of opposition from the commission, the entire lustration process and the opening of other files will be entirely the responsibility of the party in power, VMRO-DPMNE.
Part of the lustration committee are also three Albanian representatives, two of which have been appointed by BDI and one of them by PDSH. /ibna/