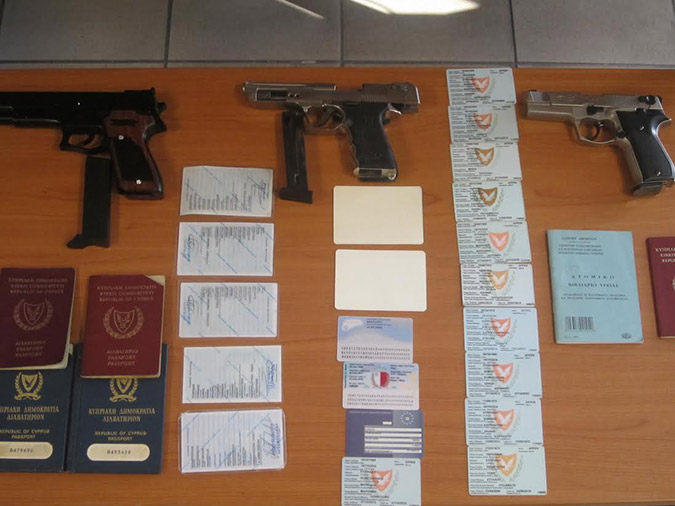 By Spiros Sideris – Athens
After extensive police operation in Thessaloniki and Athens, the greek police dismantled a criminal organization that was smuggling immigrants to countries of the European Union, through the National Airport "Macedonia".
After months of intensive investigations by the police, seven leading members of the organization were arrested, including the Head of criminal organization, an owner and an employee of a travel agency, a pilot, and a company employee responsible for the check in and boarding.
The case involved a total of 13 members of the ring, namely ten main and three "satelites", against who was formed a case file of felony nature, for the offenses of the facilitation of migrants' exiting the country, robbery, forgery and money laundering
In total, seven of the main members of the criminal organization were arrested, of which three Cypriots, three Greeks and one Pakistani national, against which the conditions were met for a flagrante procedure.
Introducing the case, the director of the Thessaloniki Foreigners Administration Giorgos Pantelakis, estimated that the ring started its activities in October last year, during which time allegedly moved at least 16 cases in this way, irregular migrants, the destination of who was mainly Germany.
He also stated that the "tariff" for each migrant was 3000-4000 euros.
Referring to the 48-year old accused of being the Head of the criminal organization, Pantelakis said that the law enforcement authorities of Cyprus have been looking for him, since 2004, for forgery and counterfeiting frauds.
The case file that is formed includes six more people who are still at large. Those arrested were taken to the Prosecutor of Thessaloniki, who in turn referred them to apologize in front of a regular interrogator.