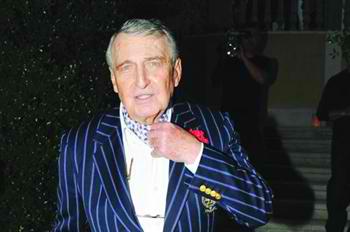 Turkey's income tax champions have been declared for 2012 with six members of the Turkish conglomerate Koç Holding taking their places within the top 10 of the list.
Semahat Sevim Arsel, a member of the board of the Koç Holding, became the tax champion of 2012, as in 2011. She paid 26.9 million Turkish Liras in taxes on her incomes from the mutual fund in 2012 although she paid 33.6 million liras in 2011.
Rahmi Koç, honorary president of the Koç Holding who ranked second in the list, accrued 26.1 million liras in taxes on his security incomes. Suna Kıraç, another member of the Koç Holding, ranked third in the 2012 list with over 20.5 million liras paid taxes.
Photo Hurriyet