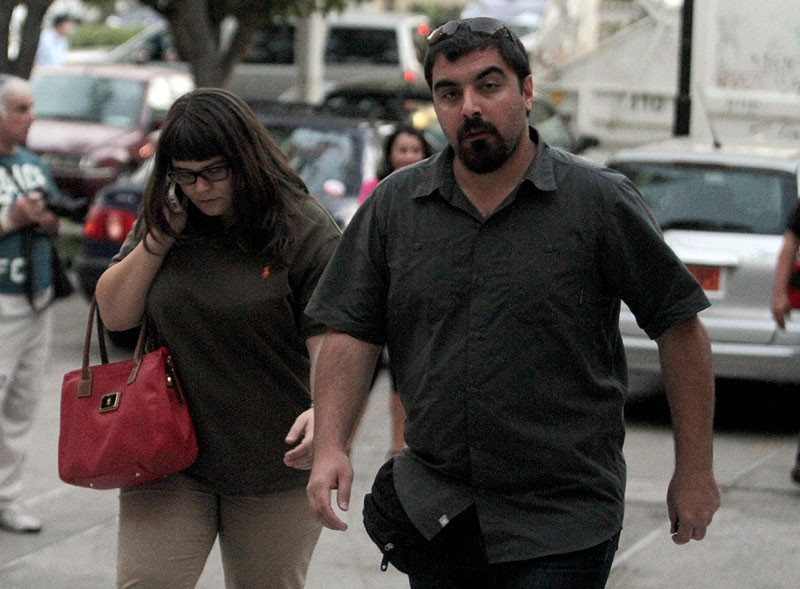 Review Hari Stefanatos
Golden Dawn (GD) MP Artemis Mattheopoulos was taken into custody after the decision of the judges Ioanna Klappa and Maria Dimitropoulou with the consent of the competent prosecutor Isidore Dogiakou after the completion of his plea bargain.
According to reports, both the investigating judge of the case and the prosecutor considered that the MP should be remanded on the ground that if released he would continue his criminal activity, since apart from MP, he is a member of the Political Council.
Therefore, in their opinion, he is part of the leadership team of GD encouraging and propagating its criminal activity.
The MP, who is facing charges of membership in and directing a criminal organization, came in the morning before the investigating judges and handed a two-page written apologetic statement, reportedly denying the accusations against him, claiming that he is not involved in an illegal activities and makes a reference to a political persecution against the Golden Dawn.
Mr. Mattheopoulos refused to answer any questions invoking the right to silence.
After Mattheopoulos testimony the investigating judge will send additional summons for apologies to the other MPs for whom the Parliament gave permission to waiver their immunity, including those temporarily detained, Nikos Michaloliakos and Christos Pappas, but also Elias Kasidiaris who was released on conditions.
Tomorrow the decision on Zaroulia
The decision of the Appeal Council for the criminal treatment of MP Helen Zaroulia, who remains under house arrest, after the dispute between the investigating judge and prosecutors about whether she should be temporarily remanded or not, is expected on Tuesday.
If the Appeals Council adopts the view of the prosecutor, the MP will go to jail and if it is sided with the opinion of the investigating judge, Mrs Zaroulia will be set free under confinement in her house, with the exception of the transition in Parliament and with the additional prohibition of exiting the country.
(Source: AMNA, Ethnos)