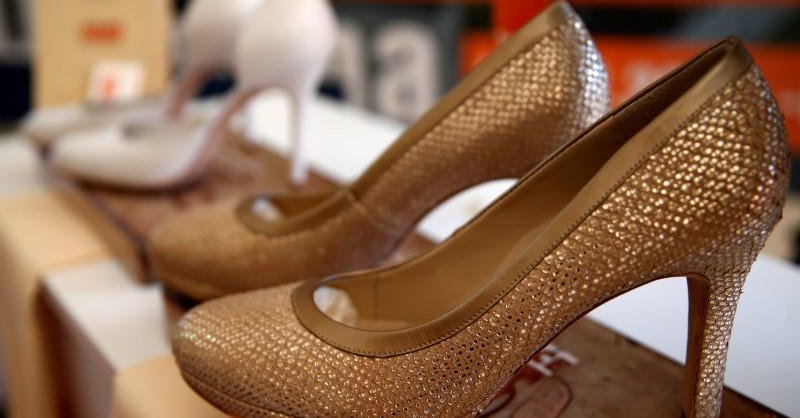 Banja Luka, August 29, 2016/Independent Balkan News Agency
By Mladen Dragojlovic
Melania Trump will soon receive the package from Banja Luka based shoe factory "Bema" which sent her two pairs of high quality shoes.
A few weeks ago the region was surprised with the idea of Marinko Umicevic, factory technical manager, who announced that the factory will produce two pairs of shoes for Melania as a sign of support to her husband, Donald Trump, in his run for the place of US President.
"My idea is motivated by patriotic reasons and the convincement that the dirty campaign, which is led against Melania Trump and her husband, will awake the famous Balkan spite in Mrs. Trump and encourage her to engage herself in the presidential campaign even more and to enter the White House", Umicevic said after he announced the idea at the beginning of August.
At that time "Bema" announced that they will make one comfortable pair of shoes with soles made of special memory foam so that "Melania can walk around America to support her husband in the election campaign" without losing any of her elegance. The second pair of shoes is supposed to be the lady pumps made of the highest quality leather, which will be specially designed for her by the designers of this company.
In these shoes, Melania is supposed to victoriously enter the White House, Umicevic had said. Less than a month later, the shoes are finished and on Monday "Bema" displayed them on the Factory.
Umicevic said the gift countered what she called a "dirty campaign" against the aspiring First Lady whose homeland, like Bosnia, was a part of Yugoslavia when she was born. Melania Trump was born in Slovenia and "Bema" owners are from this EU state.
The shoes were sent by express post after a short ceremony for the media in the Factory. One pair is gold-colored, with cushioned soles fashioned. As Umicevic said, those will help Melania follow her husband's campaign across America. The others were white stilettos for a triumphant walk into the White House.
Umicevic said the shoe moulds were made by a factory in Melania Trump's hometown of Sevnice and designed by Bema's best shoe designers.
"We hope that America will stop being the world policeman. We are hoping a friendship will come in the future from the United States instead of bombs that Serbs got from Bill Clinton", Umicevic said to the media.
In same package, Umicevic sent a bottle of schnapps, as he said "just in case". The factory became world news since Umicevic announced the idea. The same factory sent shoes to miners in Chile when in October 2010 rescuers rescued them from the mine tunnel. Every miner received high quality leather shoes with the date of the rescue imprinted. In both cases Umicevic had a  ceremony and spilled a glass of water behind the truck which carried the package, as is the Balkan tradition, to make them travelling with the luck.