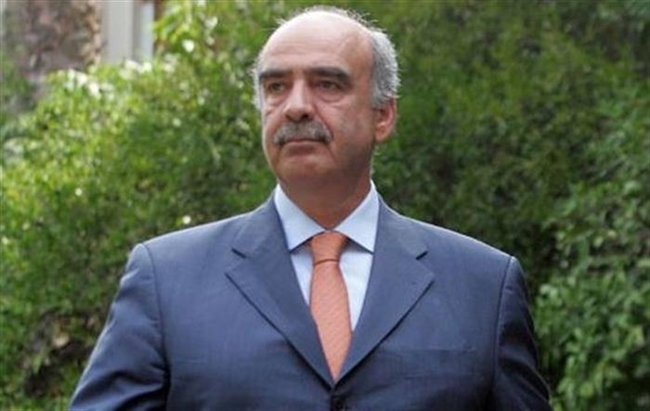 Athens, September 1, 2015/ Independent Balkan News Agency
By Spiros Sideris
A severe attack on the president of SYRIZA, Alexis Tsipras, launched Vangelis Meimarakis, during his speech in Patra on Monday night.
The president of ND accused the former prime minister that "he put his hand" in the pockets of the people and recalled that the from the city of Patra he had promised several months ago the repealing of ENFIA.
"Mr. Tsipras was saying 'we are committed to alleviating taxes for low and middle incomes'. He was saying, "we are committed to abolish ENFIA, we are committed to protect banking transactions'", Meimarakis said, noting that the president of SYRIZA did not give an extra pension, but "slashed" them all.
"Tsipras did not abolished, but continues the ENFIA. Eventually, he tore the Programme of Thessaloniki and brought a new Memorandum", he added, noting that New Democracy is the party that put Greece in the European family and kept it in the Eurozone.
According to Meimarakis, on the Sunday of the elections citizens will decide and vote "as appropriate" and called the Greek people to judge and compare the policy of Tsipras-Kammenos and what they were promising in Patra for ENFIA, debts, "and all that they promised from this city and what it did in the end".
"They didn't protected banking transactions, unlike closed banks, brought the country on the verge of Grexit", underlined the president of New Democracy, noting further that the depositors, worried by what they saw, withdrew from the banks EUR 50 billion.
Among other things, Meimarakis stressed that unemployment began to grow again and stressed in July alone 16,500 jobs were lost, while referring to the migration issue he blamed the previous government, stressing that the waves of refugees and illegal immigrants, exceeded all precedent and that the only thing Tsipras did was to close Amygdaleza and open Botanicus.
Tsipras showed inexperience and failure, and therefore unreliability. He demonstrated, just before leaving, arrogance and status-quo mindset", he added and said that never, no Prime Minister did so many wrongdoings in so little time.
"From me you will only hear truths. I do not believe that a country should be ruled by lies", Meimarakis stressed, reiterating that the bet for Greece can be won through collegiality and joining of forces.