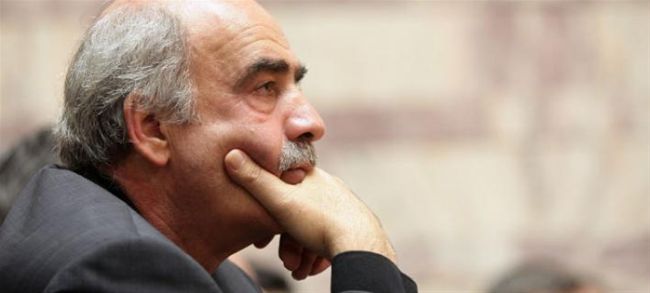 Athens, August 18, 2015/ Independent Balkan News Agency
By Spiros Sideris
The need to put an immediate stop to talk of elections and for the Prime Minister take initiatives to clear the political landscape reiterated Vangelis Meimarakis while unleashing an attack on Alexis Tsipras.
In an interview with radio station 90.1 Parapolitika, the president of New Democracy called Tsipras "tactician" and accused him of seeking to solve an intraparty problem by endangering the course of the country with snap elections.
"He is thinking, 'I will have elections, I will come first again, I will confine the rebels, change Kostantopoulou (House Speaker), and if ANEL make it to Parliament I will form again a government with ANEL, or else with someone else'. Does this justify elections?", Meimarakis wondered, stressing that "elections mean halting the course and possibly a new memorandum".
According to the president of ND, the Prime Minister "he knew he had made a 'colourful' parliamentary group to gain the majority of the Greek people" and said that "it is political adventurism to refer to the people in order to solve intraparty problems, to your knowledge that you will need more painful measures, and that possible elections for a fifth time will not sit well with partners".
Meimarakis recalled that a few weeks ago in the Central Committee and the Parliamentary Group of SYRIZA, Tsipras had pledged that he will solve the intraparty issue in the Congress an stressed that "government ministers create instability by speaking of early elections".
"They spoke of elections, for the people to give a new mandate, first they took the measures and then they will go to the people", Meimarakis went on, arguing that "if the country's course is reversed it will cost a new memorandum. Valuable time will be lost. And whoever comes to power will face huge problems kick starting the economy. We will face a situation similar to that of 2010", he said.
The president of ND reiterated that his party not only it doesn't adopt the measures, but will also give a battle to change them and expressed the view that ND will win the elections, and that the people will understand that Tsipras resorts to elections to escape.
Meimarakis launched an attack against Tsipras for the problem with migrants, noting that the Deputy Minister on issues of Migration Policy Tasia Christodoulopoulou is his personal choice. Indeed, the president of ND called for the resignation of the said minister.