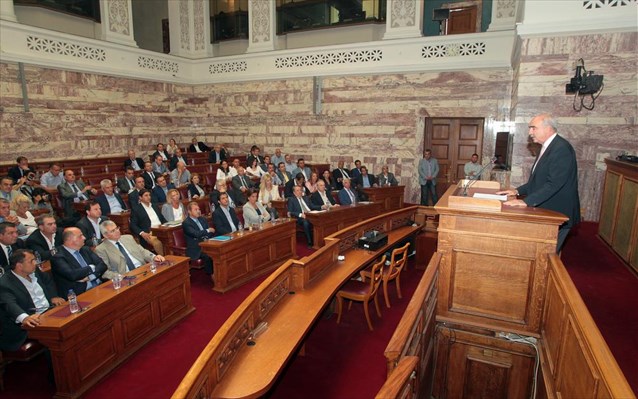 Athens, August 31, 2015/ Independent Balkan News Agency
By Spiros Sideris
The president of New Democracy is trying to appear as the champion of understanding and national cooperation in an interview to the newspaper "Proto Thema".
Vangelis Meimarakis accuses his opponent Alexis Tsipras that he resorts to elections either on a whim or from a wish to escape:
"That is why I chose a confrontational tone. Maximus is not allowed to propagate that before Tsipras resigned he contacted me and informed me. That is why I thought it best raise the tensions to make people understand".
Regarding his personal style, which is not very… delicate, the ND leader counters that the people do not want "tea and sympathy" and that the head of SYRIZA can't "act like the victim and naive".
On the famous "middle space", Vangelis Meimarakis insists that there aren't important signs and that everyone are crammed inside it; what's important is who serves it with actions and not words: "What we want is cooperations, we are not arrogant. What's important is to come up with a stable government, not who will come first".
On the lists of ND, he made it clear that he will follow to the letter the order of MPs as it resulted in previous elections, while for the possible post-election coalition government Syriza is first party, he said that now is not the time to clarify whether he would prefer Alexis Tsipras or someone else (eg. Yannis Dragasakis) as the leading figure.