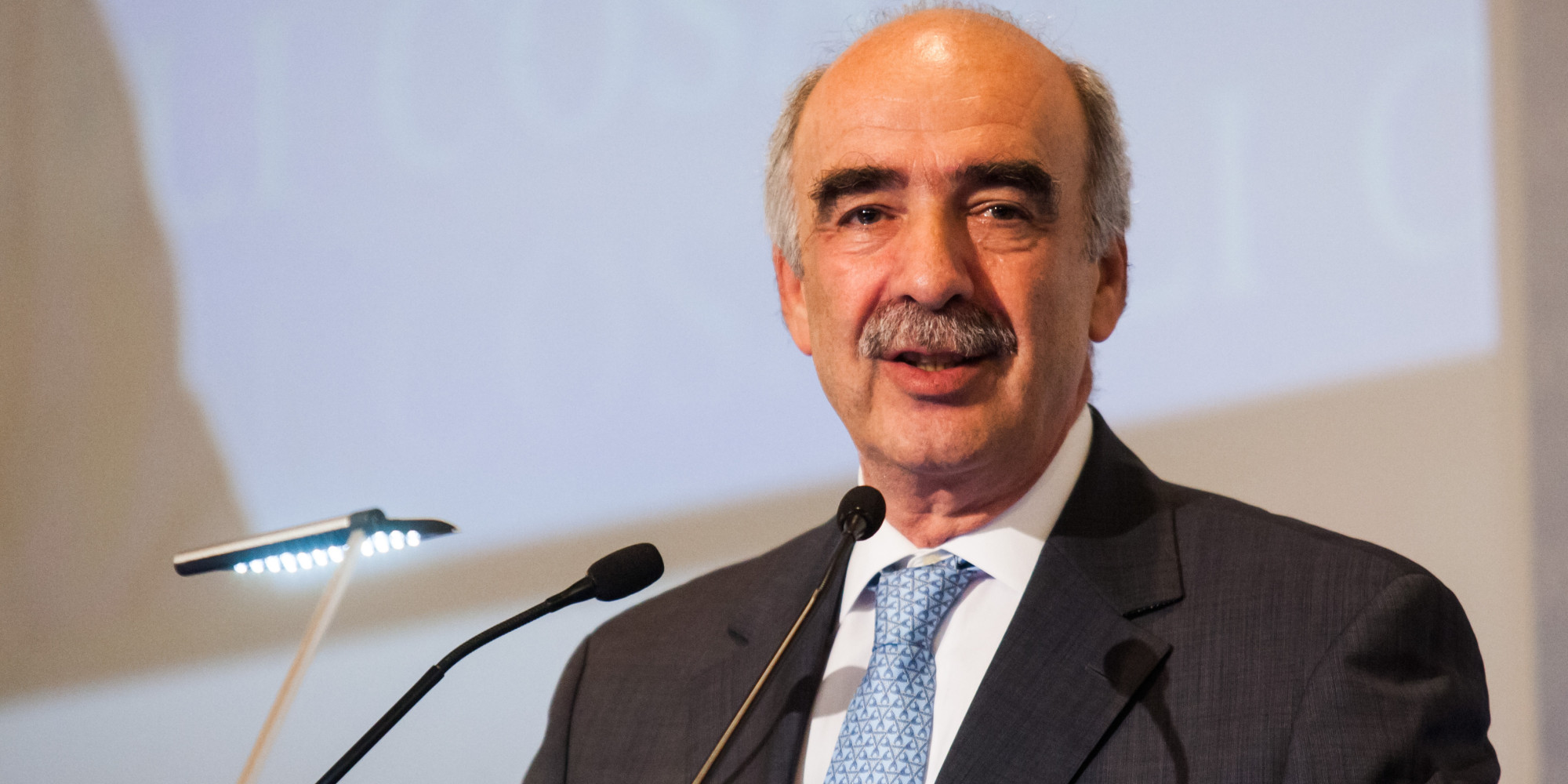 Athens, January 4, 2016/Independent Balkan News Agency
By Spiros Sideris
"ND does not intend to participate in an ecumenical government" clarifies the candidate for the main opposition party leadership, Vangelis Meimarakis, adding that "Alexis Tsipras neither intends to call me at the Maximos Mansion, nor I intend to go… I think that the current situation is reversible if there is an immediate change of government policy".
Speaking to the newspaper "Real News" and referring to the stake of the second round of intraparty elections, Meimarakis states that "on January 10, people will go to the polls to elect the one who believe can make ND again first political power, the one who can guarantee the transformation to a contemporary alive and collective party that will again inspire the citizenry, the one who can guarantee the unity of the party and the substantial overhaul of the party in ideas and persons".
Asked about the layoffs of cleaners by Kyriakos Mitsotakis during the Samaras government, Meimarakis says:
"Is there anyone who believes that reforms are just about layoffs?".
In using his co-candidates for the reconstruction of the party and the character of the New Democracy, Meimarakis says: "I do not believe in the position of the vice-president. I do not intend to ignore anyone, my goal is to broaden the ND and not shrink it. We are all soldiers of the faction. ND is a party that has in its DNA the principles and values ​​of its founder, as these are described in its founding declaration, and it is on these principles and values that we ​​will support the organisational and ideological reconstruction".
Asked about the risk of dissolution, Meimarakis replied that "the dissolution is one thing, and the secession of someone or some persons is another. Historically those who tried to disrupt the party sooner or later returned to it".