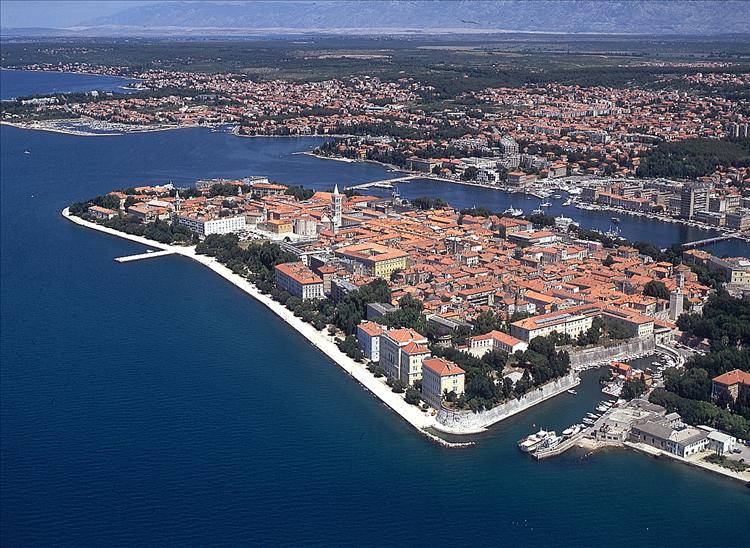 By Natasa Radic – Zadar
Gazenica project in the port of Zadar, in central Dalmatia has been stopped indefinitely by the recent decision of the Ministry of Maritime Affairs. Gazenica project consists of the mega marine complex with customs unit, port authority, police and it would be the first Croatian port for cruise ships.
The reason for stopping the work is that the most favorable bid in an international tender for the third part of the work on the port was as much as 42 percent bigger than the amount of money provided for the cost estimate. But there will be losses in the upcoming tourist season due to the stop of the works: upon finding out the the port will not be completed on time, 300 meteres long cruiser "Serenade of Seas", which was supposed to anchor in a new Gaženica port next summer – canceled the route as the terminal building will not be completed.
In addition, the owners of the group, "Celebrity", the company "Costa Cruise", "Caribbean Cruise Line" and the German "Aida Cruises," also withdrew from the project.
Former Minister of Maritime Affairs and Transport, a member of the Zadar HDZ (Croatian Democratic Union) Bozidar Kalmeta, thinks that the completion of the project with the state guarantee should not be in question.
– Maybe it is the envy of other communities – of Rijeka in the north or ports and towns south of us. Maybe this is the way how to stop the project that would bring thousands of tourists on board the cruise ships. Tourism season would have been extended, as would a number of crew that would stay in town and cruisers would get their supplies here – Kalmeta added.
As soon as the decision to halt construction in Gaženica was made in the respective ministry, Zadar Mayor Zvonimir Vrancic from the HDZ political party said that it was something horrible, and that it is a continuation of malicious behavior of the Croatian government towards Zadar.
– And this is the attempt to destroy the reality of success under the leadership of Zadar HDZ. This is the way how to prevent the successful future of Zadar and removes the option of creating new jobs. We as a political power will fiercely oppose that – announced Vrancic and said that he will seek audience with the prime minister and president.
President Ivo Josipovic, who received the delegation of Zadar, pledged that within his powers he will support the efforts to complete the project Gazenica.
Bozidar Kalmeta said that the project Gaženica has been prepared for twenty years, and the current government stopped everything with just one decision.