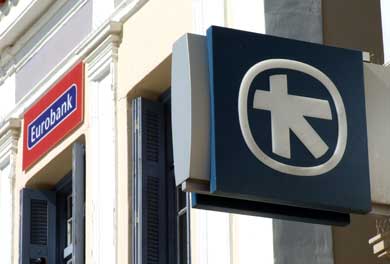 A major merger in Greece's banking sector remains possible, according to the country's representative in the International Monetary Fund, Thanos Catsambas.
In a statement issued on Thursday, Catsambas noted the progress recorded in the banking system's recapitalization process and stressed that Greek authorities have undertaken to develop an integrated strategy for the restructuring of the credit sector after the recapitalization, which should be completed by July 15.
Catsambas stated that, among other things, Athens's strategy will examine the possibility of further concentration among the four systemic banks (National, Piraeus, Alpha and Eurobank). Greece will also examine the timetable for the sale to the private sector of the shares that are being taken by the Hellenic Financial Stability Fund (HFSF) during the banks' share capital increases.