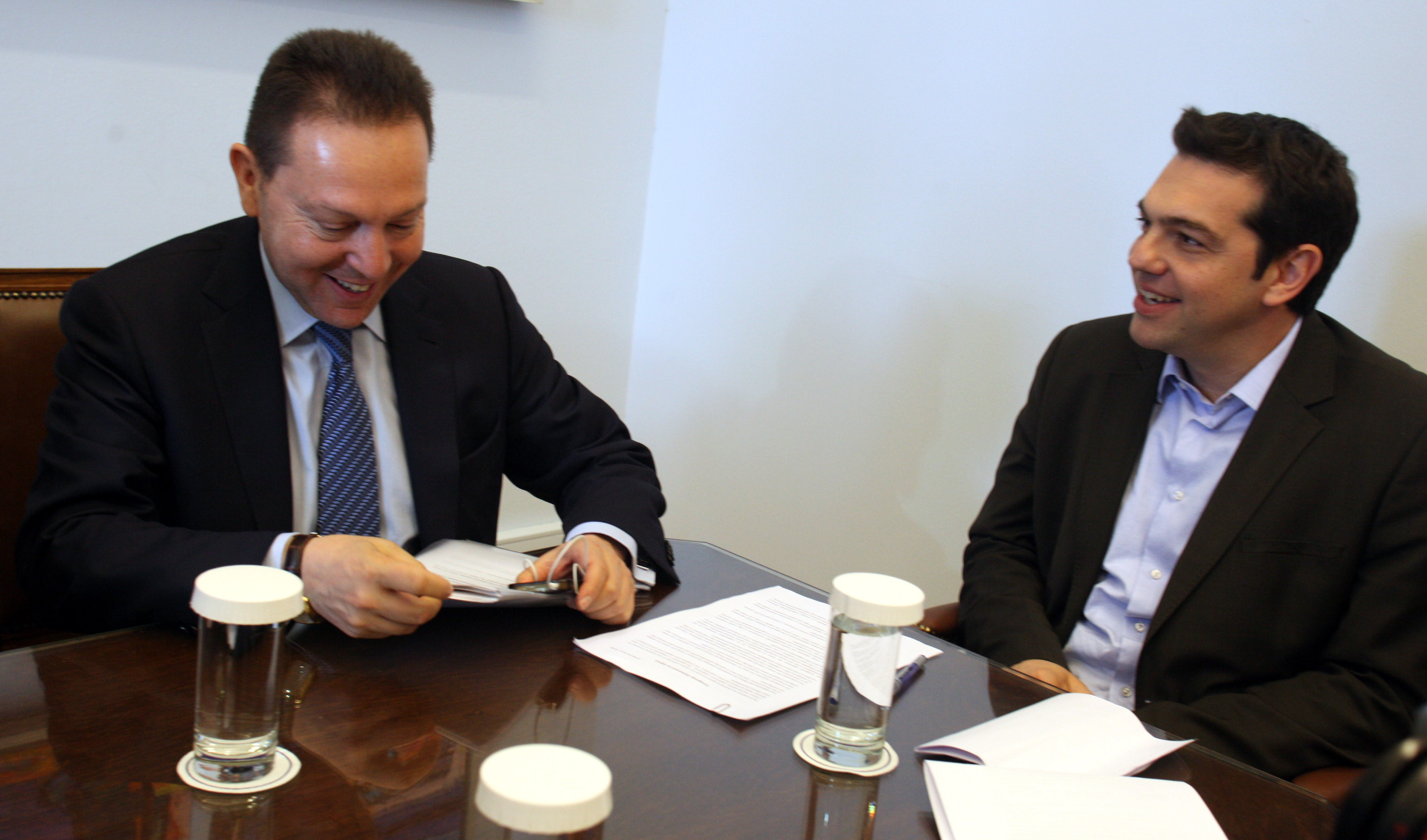 By Spiros Sideris – Athens
Main opposition leader Alexis Tsipras will have a meeting with the Governor of the Bank of Greece on Thursday at 13:30, at the request of the president of SYRIZA. The meeting will be held at the offices of SYRIZA.
At the heart of the meeting will be the state of the economy, and the new landscape that is being formed after the successful stress tests of the banks, the manner of distribution of the EUR 11 billion of the EFSF, but also the proposal SYRIZA intends to file on the "red" loans .
Mr. Stournaras will also meet with the President of the "River", Stavros Theodorakis, on Friday. The Governor of BoG will then go abroad, and on November 13 he will meet with a delegation of DIMAR, composed of Tsoukalis, Xirotiris and Chatzisokratis.
"For a new memorandum set by the government through the back door" spoke earlier on Wednesday on SKAI television the spokesperson of the main opposition, Panos Skourletis.
"The 11 billion of the EFSF, which proved to be surplus to requirements for the banks in Greece, have been based on existing Memorandums for which the people have already paid with their sacrifices and now the government is prepared to integrate them in its new plans, submitting the people to new indirect Memoranda", Skourletis argued.
Meanwhile, Development Minister Nikos Dendias, neither confirmed nor denied,  the final plan for the regulation of the "red" business loans published in the media.
According to the plan, it is provided that in the favorable arrangements are included, debt relief or debt settlement to the State, the pension funds and the banks.