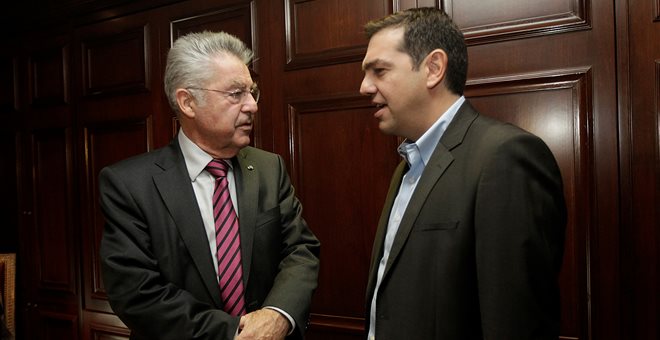 By Spiros Sideris – Athens
President of SYRIZA Alexis Tsipras  had a meeting on Thursday with the President of Austria Heinz Fischer.
In the meeting, which was dictated by etiquette, the two sides exchanged views on the Greek and European crisis.
The president of SYRIZA had the opportunity to present his programmatic and alternative options of his party on the public debt, the humanitarian crisis that the country is experiencing, and the multidimensional, energetic, peaceful foreign policy that must be followed by Greece.
Then the president of SYRIZA referred to the traditionally good relations between Greece and Austria and the possibilities to upgrade them.