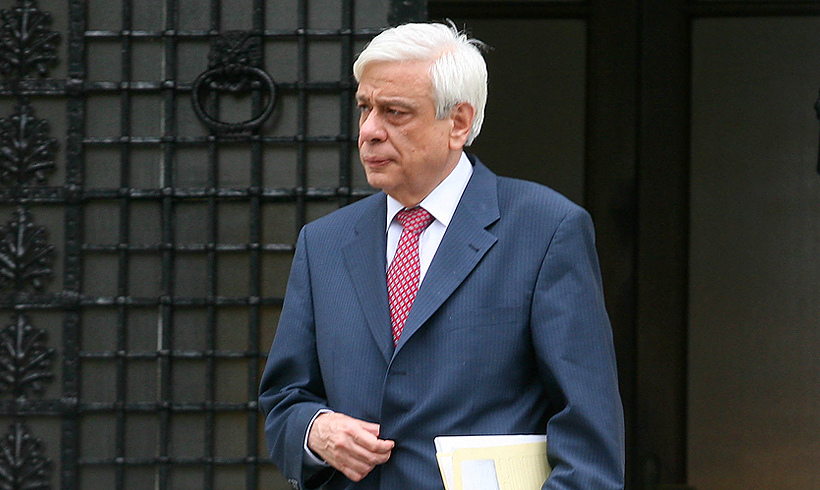 By Spiros Sideris – Athens
In view of the first meeting of the Committee for the Revision of the Constitution of the New Republic, under Prime Minister Antonis Samaras, on Thursday, the chairman of the committee, Professor Prokopios Pavlopoulos, described the procedure to be followed when asked about this by the parliamentary reporters.
Pavlopoulos estimated that the proposal by the ND, on the under-review provisions, will be completed within a fortnight.
He noted that it is signed not only by the 50 MPs required, but by all of the Parliamentary Group of the New Democracy.
The proposal of the ND for the establishment of the Parliamentary Committee for the Revision of the Constitution will be submitted to the president of the House, so that the plenary of the House to decide accordingly.
Prokopis Pavlopoulos estimated the time needed by the parliamentary Committee to complete its work and submit its proposals to the plenary for discussion and voting cannot be less than six to seven months.
It is note that if the Parliamentary Commission for the revision of the Constitution has been set up and the current House is dissolved for any reason, the process will start from the beginning.
This means that the next Parliament will not be revisional and the revision of the Constitution will be made by the after next Parliament.