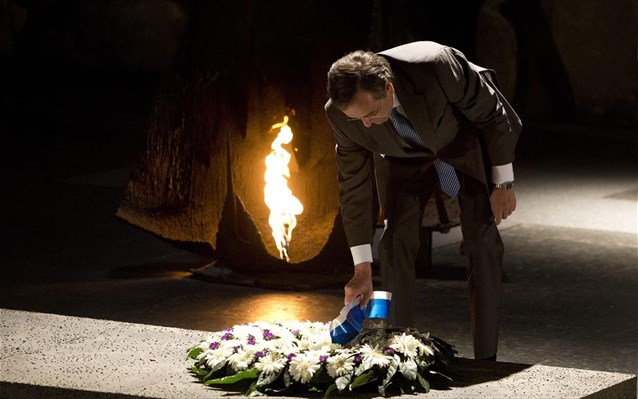 Review by Christos T. Panagopoulos –
Greek Prime Minister, Antonis Samaras, had a scheduled meeting on Tuesday with his Israeli counterpart, Benjamin Netanyahu, in Israel where he has just started an official visit.
Samaras is being accompanied by Deputy Prime Minister and Foreign Minister, Evaggelos Venizelos. Later on Tuesday the two countries are going to sign ten separate agreements and collaboration protocols, with the presence of the correspondent ministers from both countries.
In the morning, Samaras visited the Holocaust Museum, spoke with its Greek-origin president and then signed in the guestbook with the phrase: "Never again".
At 15:00 (Israel local time) Premier Samaras will have a meeting with Jerusalem's Patriarch, Thefilos, and an hour later he will meet with President of Israel, Simon Peres. In the evening, he will be participating in a dinner held by the Greek-Israeli Entrepreneurship Forum, which will conclude his visit in the country.
Sources: Naftemporiki, AMNA