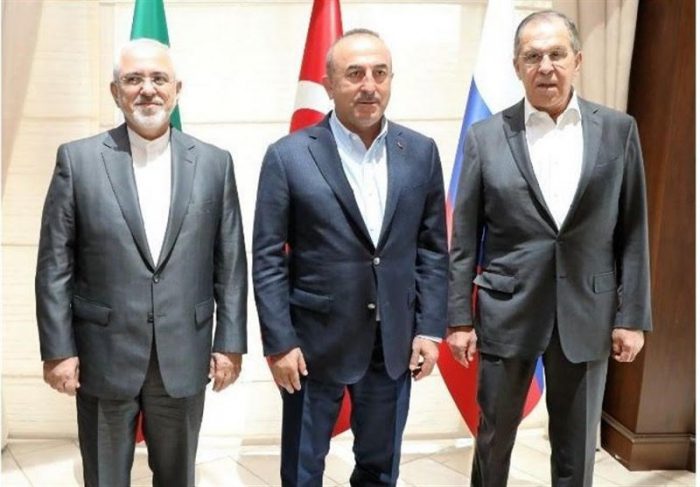 "We need to decide whether we will remain in NATO or not", Turkish analysts are saying.
In Antalya, southern Turkey, Foreign Ministers of Russia Sergey Lavrov, Turkey Mevlut Cavusoglu and Iran Cevad Zaref held a meeting. The aim of it was the discussion of developments in Syria and the possible cooperation of the three countries on this issue. But the actual goal was the preparation for the summit on November 22, a date on which the Russian President Vladimir Putin, his Turkish counterpart Recep Tayip Erdogan and the Iranian President Hasan Rouhani will meet in Sochi, Russia. The report that was issued after the talks read that the three ministers agreed that the conflicts in Syria have declined to such a level that there could be solution reached through political negotiation.
Having that in mind, Recep Tayip Erdogan referred to the issue of the S400 anti-aircraft systems purchase by Turkey (from Russia). "In order to reassure our safety, we are working on buying the S400 missiles from Russia. Some of the top NATO members are reacting negatively to this. I am clearly saying to NATO and these countries that we closed the deal (we bought the S400 weapons), the job is done."
A few days ago, the Turkish president announced that in the next 2-3 weeks he and Putin will inaugurate the construction of the nuclear power plant of Akkuyu, which will be the first of its kind in Turkey and will be built by a subsidiary of the Russian ROSATOM.
Political analysts are skeptical about Ankara's relations with Moscow and Tehran since they might affect the future ties of Turkey with NATO and the EU.
Soon, Turkey should decide whether they want to remain in NATO or leave it, as it is impossible to be a member of it and at the same time continue accusing it. Apparently, the two sides should either sit down, talk and find the happy medium or Turkey will need to say "farewell" to the Alliance.
"Personally, I believe that Turkey would not profit from leaving NATO. But, at the same time, a situation in which we regard our partners as the constant source of evil should also stop being the case", writes Haberturk newspaper political analyst, Soli Özel…/IBNA