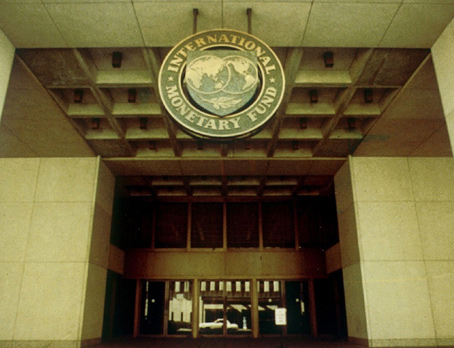 By Maja Tuljković – Sarajevo
The Mission of the International Monetary Fund (IMF), led by Ron van Rooden, is on a visit to B&H from 6 to 20 November in order to conduct discussions as part of the fifth review of the stand-by arrangement (SBA). SBA was approved on 26 September 2012 as a support to the economic program for the government for the period 2012-2014 in the amount of around 403,8 million Euros or around 518,9 million US dollars, announced the Resident Office of IMF.
Representatives of IMF so far have spoken with the Chairman of the B&H Council of Ministers Vjekoslav Bevanda, the Deputy Chairman of the B&H Council of Minister and the Minister of Finance Nikola Špirić, and today they held meetings with the FB&H Parliament delegation.
Ron van Rooden told journalists after the meeting that B&H has made good progress in implementing the arrangement, and noted that the Executive Committee and international financial organizations recently approved the fourth review of the arrangement.
''B&H is not so indebted when compared with a large number of other countries. I believe that the public debt of B&H as a whole is around 45 percent of GDP. However, the share of public debt is on the rise since the beginning of the global economic crisis'', said the Head of the IMF Mission Ron van Rooden. B&H is increasingly indebted in order to fund the cumbersome administrative apparatus.
The IMF has come to B&H in order to discuss the next review, to speak about the measures that are conditional to the payment of the next tranche. They spoke about the possibility of extending the stand-by arrangement by mid-2015. Such an extension of the arrangement would not only provide a stronghold to the economic policies of the government during the election period and the period of the formation of a new government, but it would also constitute support for the 2014 budget. Van Rooden said that he expects both houses of the FB&H Parliament would adopt a budget in the next few weeks.
Vice-Chair of the FB&H House of Representatives Tomo Vidović noted after the meeting that the FB&H government already submitted a draft budget to the Parliament for consideration and adoption of the regular procedure. The session of the House of Representatives is on 21 November and for the House of Peoples on 22 November. The draft should be determined at these meetings. The minimum deadline for the public hearing on the budget is in 14 days. Finally, the government should submit a budget proposal to the Parliament around 6 December.
The IMF said that B&H has to do more in order to ensure that this country becomes an attractive destination for foreigners and for local investment.