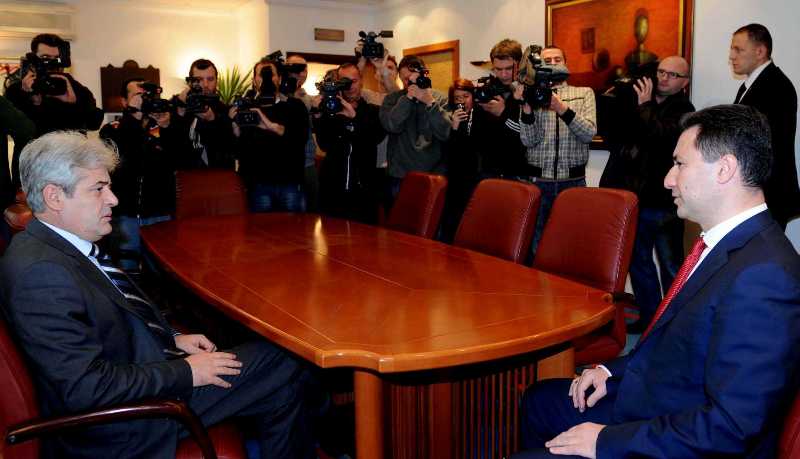 The chairman of VMRO-DPMNE, Nikola Gruevski, who has been mandated to form the new government in FYROM, has met last evening with the chairman of BDI (Democratic Union for Integration), Ali Ahmeti.
The two parties have issued a joint statement, but without issuing any details on the meeting. "The meeting discussed two issues which include an evaluation of the results of the 11 December elections, which were considered to be as fair and democratic and an evaluation of the current political situation. The two leaders exchanged opinions on the post electoral situation and the future changes in this aspect", the joint statement says.
VMRO-DPMNE had announced that this week, it would start the talks with BDI for the creation of the government, but the party led by Ali Ahmeti said that the main condition to reach an agreement is the implementation of the platform of Albanian parties, which aims at making the Albanian language an official language throughout the entire territory of the country, the extension of the mandate of the Special Prosecution and the advancement of the rights and representation of Albanians based on the Ohrid Agreement.
But, on the other hand, VMRO-DPMNE has declared that it doesn't accept the idea of two languages in the country and the constitutional changes.
Gruevski's party doesn't agree with the extension of the mandate of the Special Prosecution either. /balkaneu.com/