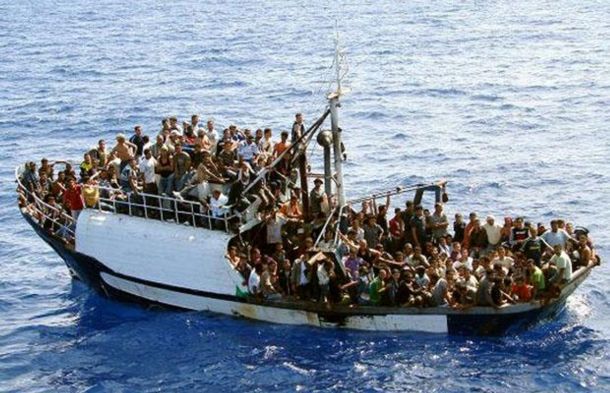 By Spiros Sideris – Thessaloniki
In a meeting at the Ministry of Aegean Maritime, minister Miltiadis Varvitsiotis with the Ambassador of Turkey Kerim Uras discussed the issue of illegal immigration.
Varvitsiotis, during the meeting, stressed that there is a very positive cooperation between the Coast Guards of the two countries on the management of illegal immigration, despite the problems identified in individual cases.
"There is already a very good cooperation between the two Coast Guards, but there is room for it to improve, as the incidents of attempted illegal entry of immigrants constantly grow and we need to redouble our efforts", noted, inter alia, the Minister for the Marine and Aegean and added: "the forthcoming visit of the leader of the Turkish Coast Guard in Greece can function as a catalyst to the improvement of cooperation between the two sides".
Meanwhile, Varvitsiotis stressed that geopolitical developments in the wider region of the two countries in combination with political instability, which is intensified, raises the concern that the number of people who migrated will grow "vertically".
"This is a humanitarian crisis that is happening in northern Iraq and Syria, and in the face of this reality, the cooperation between the two countries must be intensified", he noted. At the same time he referred to the agreement for the repatriation of illegal immigrants in Turkey who entering Europe via Greece, which, as he said, "is not performing satisfactorily and there is much room for improvement thereof".
On his part, Mr. Kerim Uras emphasized the close cooperation established between the two countries and the two Coast Guards or a broader maritime level, noting that this good cooperation can serve as an example for the development of cooperation in other fields .
O Turkish ambassador also expressed his concern about the increasing flows of illegal immigration, because of the armed conflict in Syria and northern Iraq, following the actions of ISIS. "The funds handled by the transport of illegal immigrants is huge and is a key reason why is not easy to treat radically the phenomenon", said Kerim Uras, agreeing with the position of Mrs. Varvitsioti that the common goal must be to dismantle organized rings trafficking illegal immigrants on both sides of the Aegean.