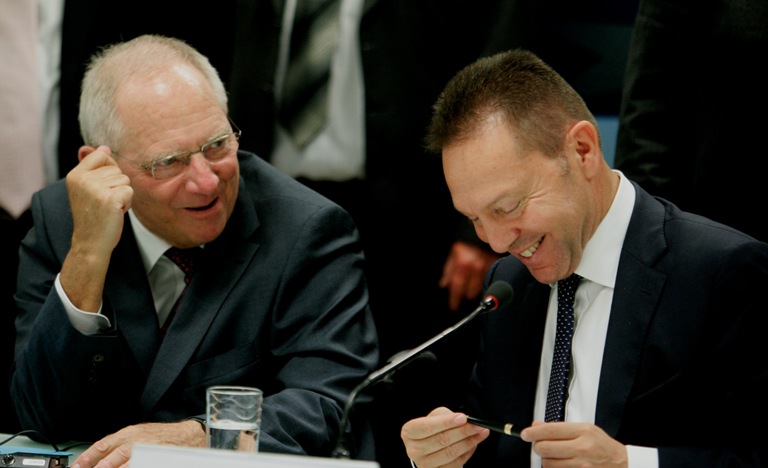 Review Hari Stefanatos
The meeting between the Greek Finance Minister,  Giannis Stournaras, and a delegation of the " Initiative for the Reconstruction of the Rural Trade Union Movement", this morning, proved fruitless. As a result the movement will propose the continuation of the mobilizations.
According to a statement by the members of the trade union movement, Thodoros Papakonstantinou and Giorgos Tzorgakis, they asked from the Finance Minister to withdraw the tax bill that concernd the farmers and to discuss the model of primary production from ground zero. The reason for that is to ensure the model's sustainability and growth.
Stournaras ruled out the possibility to withdraw the bill, but was open to discuss issues that concern the farming sector, as well as the examination of taxation models that are used in Europe, the union representatives said.
The farmer's delegation also put forward the issue of they are facing with liquidity, suggesting the offering of low interest investment loans to farm producers.
(Source AMNA)