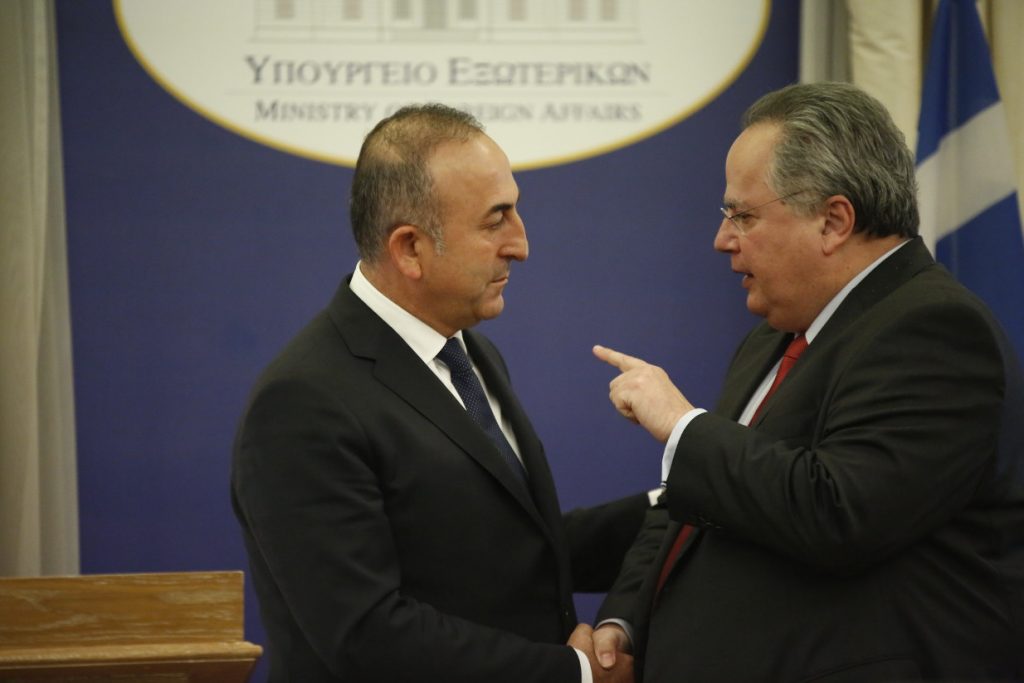 Athens, July 18, 2016/Independent Balkan News Agency
By Spiros Sideris
Wide meeting was held Sunday, immediately after the return of Greek Foreign Minister Nikos Kotzia from Mongolia, in order to assess the developments in Turkey and the assessment of the new security environment in the region. The meeting was attended, among others, by the political and administrative leadership of the Ministry of Foreign Affairs, the Deputy Citizen Protection minister and the spokesman of the Defence Ministry.
In the meeting it was stressed that Greece strongly condemns the attempted coup and breach of constitutional order in Turkey and that the Greek people's commitment to the principles of democracy and constitutional legality is a matter of principle.
As was highlighted in the meeting, Greece once again stands in favour of upholding the rule of law and the development of democracy in Turkey. It was also noted the need to show restraint and the need to take all necessary measures to prevent further escalation of violence, to protect human lives and to restore tranquility.
It was also noted that Greece does not want to interfere or intervene in the internal affairs of Turkey. Greece always keeps open channels of communication and consultation with Turkey in favour of bilateral cooperation and regional peace and stability.
Finally, it was noted that Greece strongly condemns the attempted breach of constitutional order and the attempted coup in Turkey and supports the Turkish Republic.
Greece, which makes serious efforts to overcome the economic crisis that has been plaguing it in the recent years, is emerging as a pole of stability in a fragile and critical regional and international situation. (Brexit, increase of terrorist attacks, coup in Turkey).
For this reason, it closely monitors developments in Turkey, is alert and vigilant to prevent any crisis, since Turkey's stance is characterized by restlessness, contradictions and jerky movements.
The main concern of Greece is to avoid at all costs the export of the Turkish crisis in Greece and therefore wants more democracy in Turkey, restoration of the rule of law, peace and stability in the country which would signify the stability in the wider region.