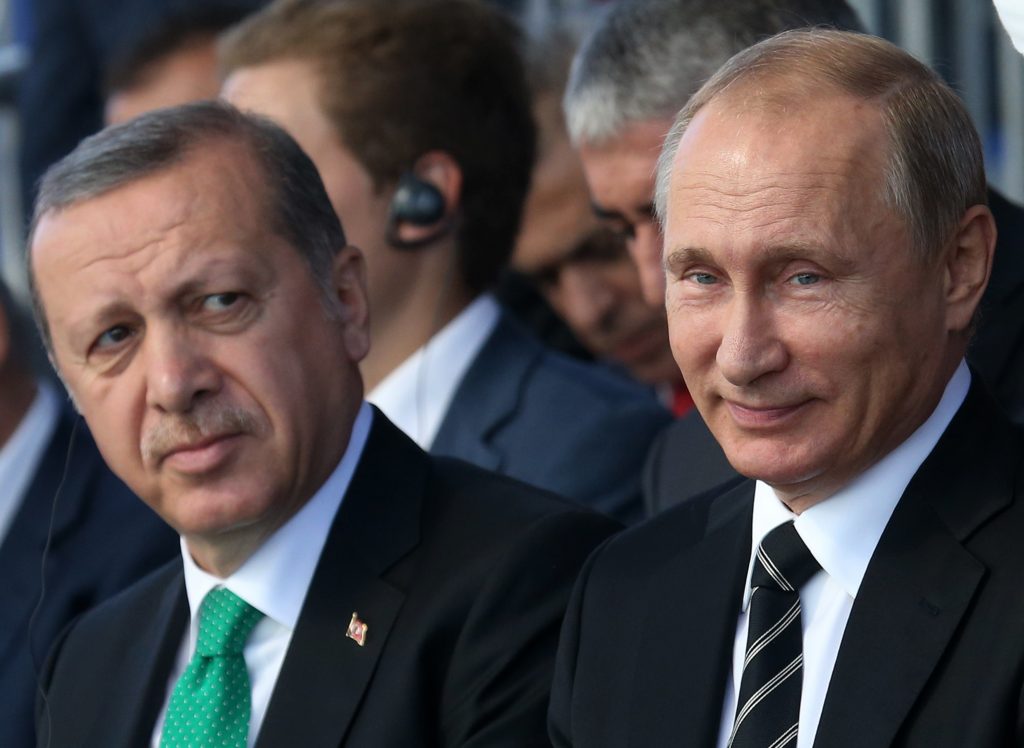 Ankara, August 9, 2016/Independent Balkan News Agency
By Manolis Kostidis
A few hours before today's meeting with Vladimir Putin, Recep Tayyip Erdogan raised the tones with the EU and sent a message that the agreement on the refugee will not apply if they do not meet the demands of Ankara!
The Turkish President, in an interview with the French newspaper Le Monde, argued that "the EU does not behave in a sincere manner towards Turkey.
"Right now we are hosting 3 million refugees, whereas the only EU concern is that they do not reach its territory. But if our demands are not met, the readmission of refugees will no longer be possible". With this message Erdogan means that Turkey will not take back immigrants and refugees who cross to Greece illegally.
"For 53 years we have been at the gates of Europe. The EU is solely responsible and guilty. It hasn't behaved in this way to anyone else, only Turkey", Erdogan argued, while reiterated that the abolition of visas for Turkish citizens was supposed to have been in effect from June 1.
The Turkish President will visit St. Petersburg today to meet with his Russian counterpart Vladimir Putin.
It is the first meeting between the two men after the shooting down of the Russian warplane by Turkish fighters on the border with Syria on November 24, 2015.
It will also be the first official visit of the Turkish President abroad after the failed coup attempt on July 15.
In his interview with Le Monde, Erdogan praises Putin, stating that "the night of the coup attempt some Europeans called me. But this is not enough… Putin called me, but did not ask me why officers and civil servants were imprisoned. Unlike the Europeans, who instead of seeing that they (coup instigators)  struck at our Parliament, the Presidency, asked such questions. These things concern us".
The meeting between the two Presidents is expected to include energy cooperation, such as the Turkish Stream pipeline, the construction of the Akkuyu nuclear power plant and the development of tourism, as well as geostrategic matters with the main issue being Syria.
Interestingly enough, a few minutes before the arrival of Erdogan to Russia, Turkey lifted its ban on access to the Russian news website Sputnik, after months of blockade. The Turkish government had blocked access to Sputnik, citing legislation concerning crimes committed through Internet broadcasts.