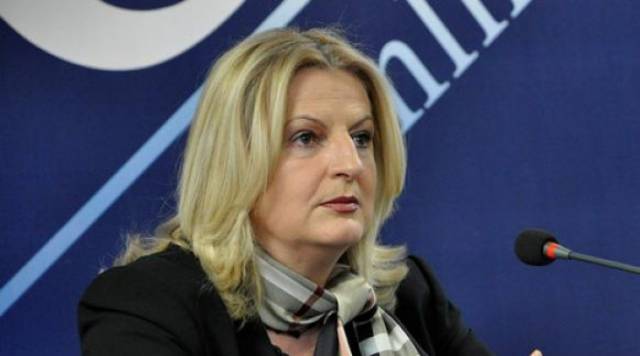 Pristina, June 18, 2013
The meeting between delegations of Kosovo and Serbia which are taking place in Brussels for technical issues has come to an end. The deputy Prime Minister of Kosovo, Edita Tahiri, who chairs the delegation from Kosovo, said that today's dialogue saw positive developments. She said that Serbia has presented a plan which will stop salaries for parallel police structures in Kosovo, meanwhile tomorrow, Serbia is expected to take a decision to stop salaries for judges.
"In the domain of security, Serbia has submitted the list of police stations where parallel police structures have been established.  Leposavic precinct has been closed, while other precincts are being closed. We have analyzed that list and we have offered extra information which has not been included in the list. We have also discussed about the fact that all structures that relate to Civil Protection must be shut down", said Tahiri.
Meanwhile, Tahiri said that many of the Serb police officers are expected to be employed at the Kosovo Police.
"We have also discussed about the closure of parallel courts. This dynamic plan means that Serbia must stop payments for them", said Tahiri.
In the next meeting (Wednesday), Tahiri is expecting Serbia's delegation to submit a list of parallel courts.
Meetings are also expected to take place tomorrow on issues of justice, telecom, and institutionalization of the assisting role of OSCE in the local government elections in Kosovo. /ibna/