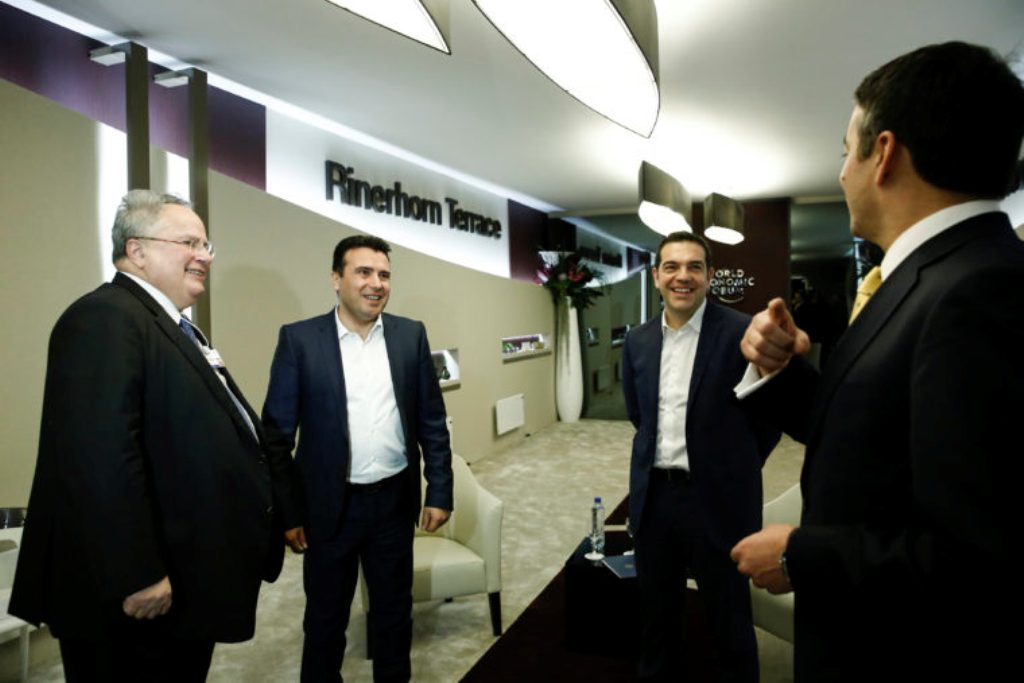 Upon his return from Davos, the Prime Minister of FYROM will need to sit down with the leaders of the main political parties in the country and president George Ivanov to brief them on the talks with the Greek PM, Alexis Tsipras.
The ministry of Foreign Affairs said that this meeting will inform party leaders on the most recent activities regarding the name contest. An official from this ministry told IBNA that during the meeting, the participants will hear the proposals regarding the name and which have been part of the latest negotiations in New York.
The president's cabinet says that president Ivanov is ready to participate in such meeting, while parliamentary parties see the meeting held between PM Zaev and PM Tsipras in Davos as a very positive thing.
"As you've heard, the Prime Minister has announced that the names of the highway and the airport will be changed. I must say that VMRO-DPMNE believes that none of these names reflects any signs of irredentism", said VMRO-DPMNE's MP, Dafina Stojanovska.
Meanwhile, SDSM says that PM Zaev is implementing policies which help regional partnership and strengthen cooperation, by not damaging state interests.
BDI's MP, Artan Grupi says that the meeting between leaders will discuss issues that lead to consensus for the final solution of the name dispute.
"The ongoing process for the solution of the name dispute is going well. We have finally decided to talk to our neighbors in the spirit of friendship with the aim of overcoming every difference", Grubi says. /balkaneu.com/