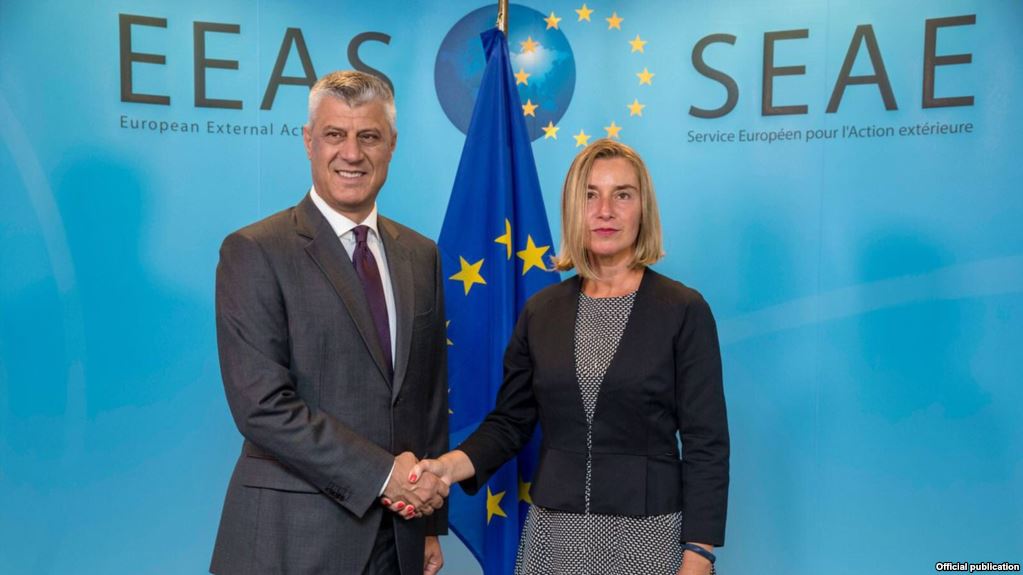 President of Kosovo, Hashim Thaci and president of Serbia, Aleksandar Vucic were expected to meet today as part of the dialogue that the two countries are holding to normalize their relations.
But, they had individual meetings with the head of the EU diplomacy, Federica Mogheri and not with each other. The Serb president refused to meet with his Kosovar counterpart, due to what he considered to be "a threatening approach by Pristina".
The head of the Office for Kosovo in the Serb government, Marko Djuric said that "we don't know if we can continue to talk to such people who have threatened and attacked president Vucic, by not allowing him to visit Kosovo".
The Serb authorities referred to a statement made by the Kosovo parliamentary speaker, Kadri Veseli who had declared that Vucic's visit in Kosovo during the weekend had been authorized by authorities in Pristina, but the president had no reason to stay in the Gazivoda lake, for which the two sides are disputing.
"President of Kosovo, Hashim Thaci said in Brussels on Friday that "institutions of Kosovo have taken their decision. I respect the decision taken by the representatives of Serbia to discuss with the Serbs of Kosovo  and I hope that their messages will serve peace and stability in Kosovo and the region". /ibna/