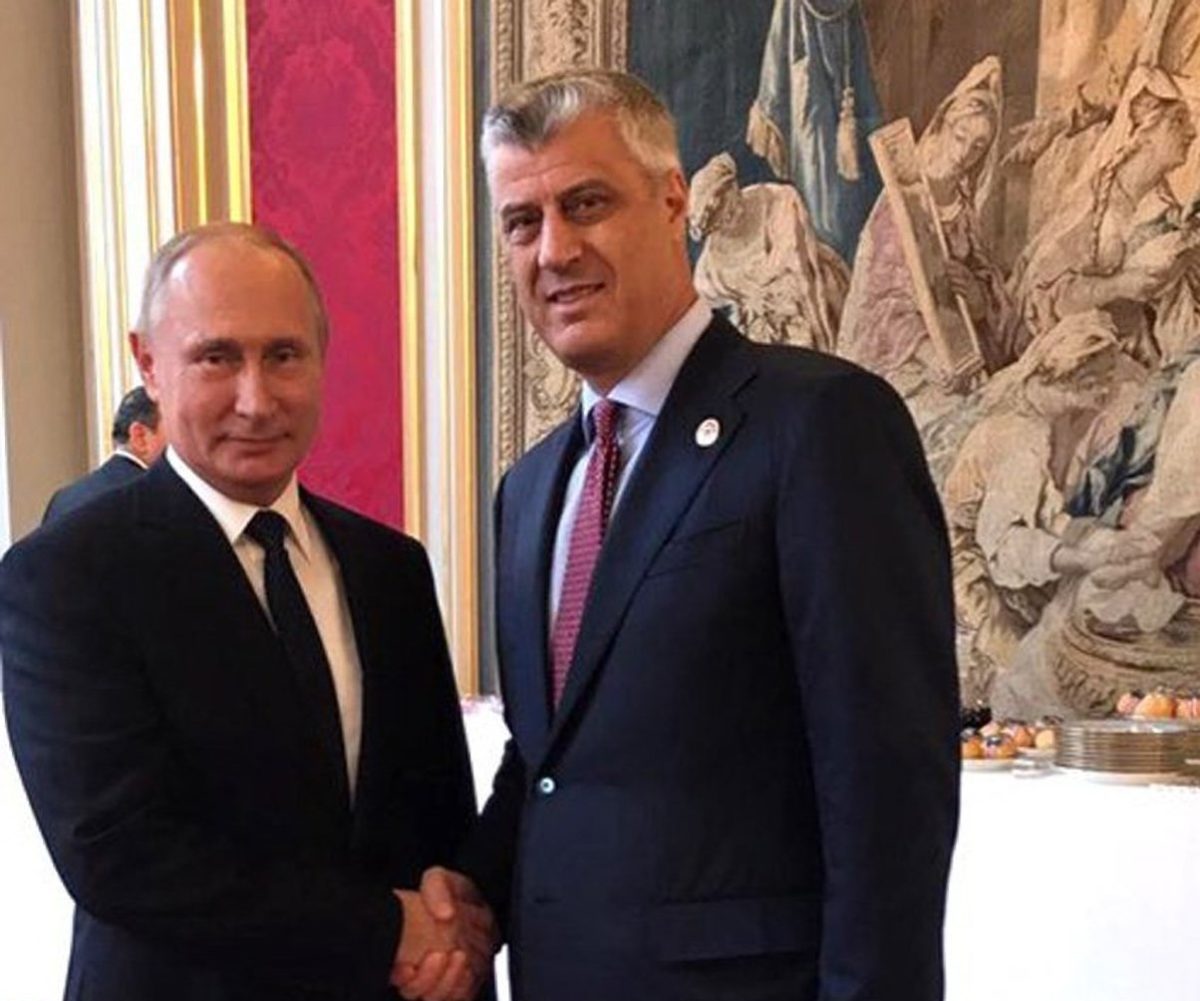 The meeting between the president of Kosovo, Hashim Thaci and his Russian counterpart, Vladimir Putin has sparked many debates in Pristina.
Opposition parties have reacted by saying that the president of Kosovo is looking to forge new alliances, which are dangerous for the country.
MP Albulena Haxhiu of Self Determination said that such meeting was expected, because president Thaci is looking for new allies.
"He met with Putin and there's a growing tendency by president Thaci to replace his allies. In this case, he will replace Germany with a country such as Russia. Therefore, he's trying to enter a new relation with Serbia and Russia. For our party, this is unacceptable", Haxhiu said.
LDK's MP, Arben Gashi said that it's the president's job to hold meetings with foreign officials, but according to him, the things that he discusses should be made public.
"We need to know what has been discussing and if the issue of the territory of Kosovo has been discussed. If this has been discussed along with the president's idea for border corrections, then this is a violation ", he said.
Russia, which has boosted its efforts to expand its influence in the Balkans, continues to support Serbia, which, on one hand is aspiring to become an EU member and on the other, it wants to preserve its connections with Moscow.
Kosovo and Serbia have been involved in a process of talks for the normalization of relations between the two countries and during the summer, the president of Kosovo and the president of Serbia demanded international support to reach a deal which could also affect borders./ibna/