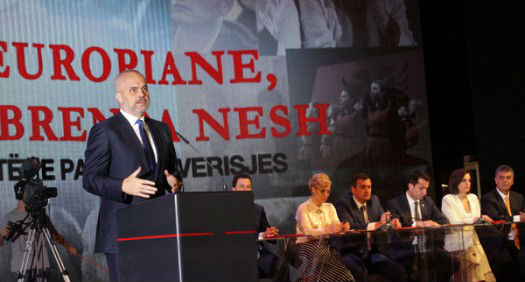 Tirana, July 22, 2014/Independent Balkan News Agency
Prime minister of Albania, Edi Rama was present in the analysis of the first 300 days of the work of the Ministry of Health where he declared that citizens will obtain a health service not based on how much is paid for it, but on how much the citizens need it.
As far as free health service is concerned, for which he said that the government is accused for not keeping this promise, the PM added that no magic can be made, as this is a whole system.
"This is a pledge that we will meet, but we need the necessary time to carry out this revolution. Today, during the presentation of the heads of the sector, it was clear that the  steps toward the realization of this major objective have started to be taken and that today, after 300 days of intensive work, they have not made drastic changes in the health system, as this requires a major force which we do not possess. But we have made changes. The universal health coverage is not an electoral hallucination, but a world tendency", said Rama.
He said that free health service is a service that a state can afford for everyone.
The head of the majority said that in the first budget, which was drafted in times of a financial crisis, budget on health is 10% more than last year.
According to him, the list of refundable medications has grown, by saying that this challenge will be won. As far as corruption in the health system is concerned, he said all those who are involved, will be removed from the health system. /ibna/