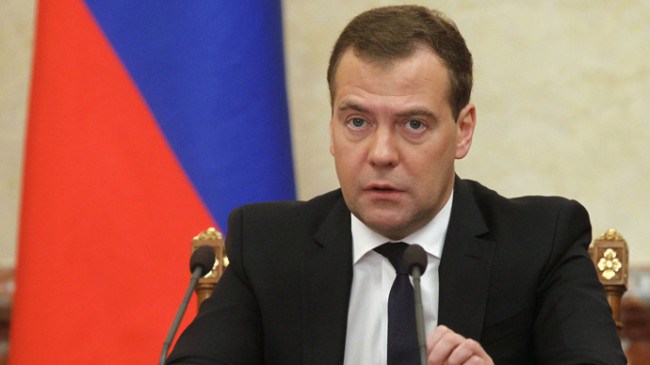 Belgrade, October 30, 2015/Independent Balkan News Agency
By Milos Mitrovic
European Commission demands from Serbia to drop out from Free Trade Zone (FTZ) with Russia, Russian Prime Minister Dmitry Medvedev said today. FTZ was established in 2000 on the grounds of the agreement on free trade between Serbia and Russia signed in the same year. Medvedev's remark came a day after Serbian Prime Minister Aleksandar Vucic finished his three-days visit to Moscow.
According to statistics, Serbian businessmen and analysts, so far Serbia has not used the full extent of the opportunities deriving from the FTZ. At the same time, this agreement has been a Serbian trump in attracting foreign investors from all over the world.
Talking at the meeting of Community of Independent States in Dushanbe, Tajikistan, Medvedev said that in Moscow he and Vucic discussed the "impossibility of the simultaneous participation (of Serbia) in two free trade zones" – one with Russia and another with the European Union, TASS news agency reports.
"Now, when Serbia is ready to join EU, European Commission demands giving up from this agreement (between Serbia and Russia). Therefore, our concerns have been completely grounded", Russian premier underlined.
On Thursday, at the joint media conference with Vucic, Russia's Vladimir Putin said that the serbian agricultural exports to Russia have increased by 40 percent.
Day, after Vucic's visit to Moscow was concluded, Serbian analysts warn that EU is frustrated over Belgrade's "balancing" between West and Russia.
Ivo Viskovic, professor at Belgrade's Faculty of Political Sciences, said that the West would analyze every detail of (Vucic's) visit to Moscow. In his words, deteriorating relations with Russia would be "a suicidal act" for Serbia. Viskovic said the visit was a "milestone" considering Serbian cooperation with Russia.
During the visit, PM Vucic said that Serbia will purchase defensive weapons from Russia. However, he refrained from giving any details on the matter.