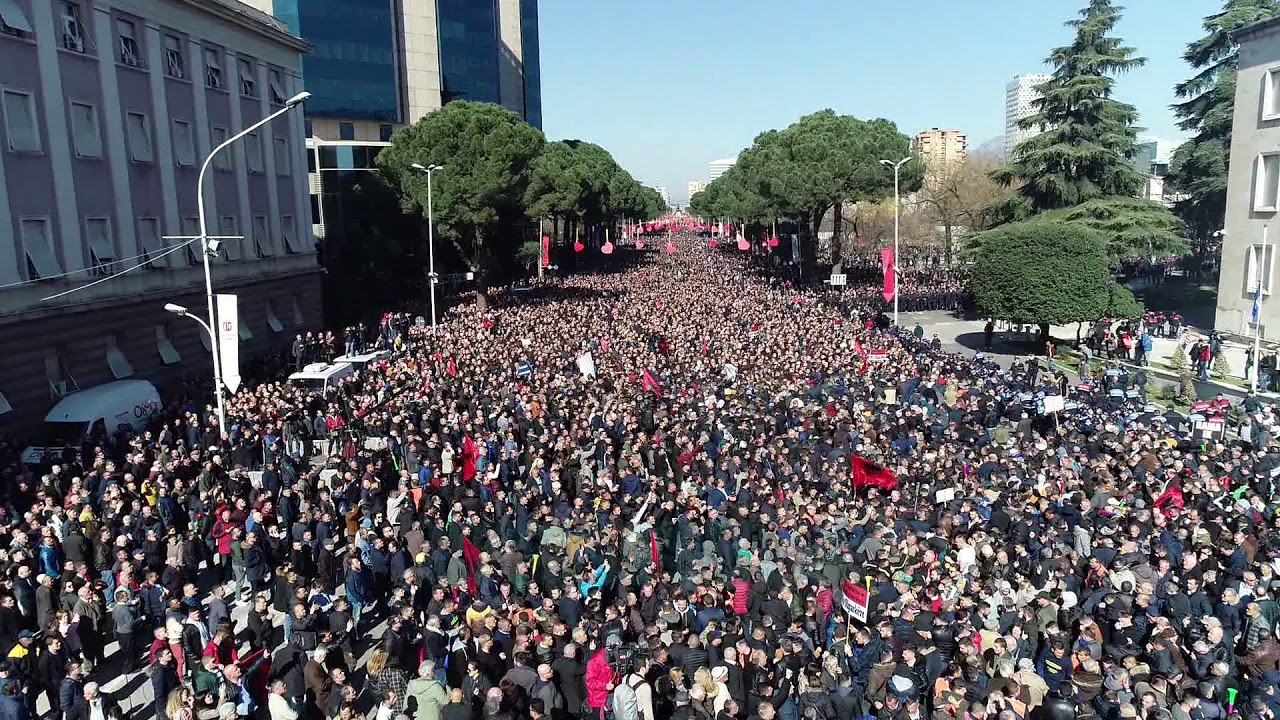 Međunarodna zajednica se i dalje fokusira na najnovija politička zbivanja u Albaniji. Visoki funkcioneri uputili su apel opoziciji u zemlji tražeći da ne odustaje od svojih parlamentarnih mandata i distancira se od nasilja. Tako je portparol američkog Stejt departmenta objavio da je potpredsednik Državnog sekretara za Evropu Matju Palmer održao odvojene telefonske razgovore sa liderima albanske opozicije, Lulzimom Bašom i Monikom Kriemadhi.
Prema njegovim rečima, visoki funkcioner SAD je od njih tražio da budu konstruktivno uključeni u demokratske procese, ističući vitalnu ulogu koju opozicione partije igraju u demokratskom društvu. Američki funkcioner je takođe naglasio činjenicu da je Palmer "savetovao" dvoje lidera da ne preduzimaju koordinirane ostavke opozicionih poslanika u parlamentu. Prema njegovim rečima, to bi nanelo štetu naporima koji se ulažu u reforme, ali i važnoj instituciji za demokratiju, kakva je parlament.
U međuvremenu, odluka koju je albanska opozicija donela da odustane od parlamentarnih mandata takođe je izazvala zabrinutost među funkcionerima u Briselu. To je jasno pokazala izjava generalnog sekretara Saveta Evrope Thorbjorna Jaglanda, koji je pozvao poslanike da ne napuštaju parlament. "U demokratiji je zakonodavna vlast prva instanca u kojoj treba raspravljati o političkim pitanjima koja utiču na celu zemlju i tražiti rešenja. Albanska opozicija ne bi trebalo da napušta parlament," rekao je on, dodajući da "pravo na okupljanje i demonstracije treba sprovoditi mirno ".
EVROPSKA UNIJA
Hahn i Mogerini osuđuju nasilje: odluka opozicije koči demokratiju
Šefica diplomatije EU, Federika Mogerini i komesar za proširenje EU Johanes Han objavili su juče zajedničko saopštenje o najnovijim događajima u Albaniji. "S obzirom na današnje proteste u Albaniji, potvrđujemo pravo građana da se uključe u mirne demonstracije kao suštinsku karakteristiku i ključnu vrednost demokratije, ali snažno osuđujemo svaku retoriku političkih lidera koji pozivaju na nasilje," navodi se u izjavi.