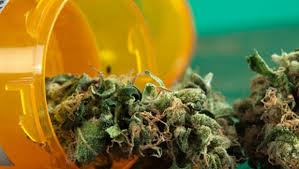 Review Hari Stefanatos
The outgoing government in Slovenia issued a press release, on Thursday, announcing the legalisation of cannabis for medicinal use.
This decision comes after the failure to bring forward a bill on marijuana legislation in February after its rejection by the parliamentary Health Committee. After the evidence provided however by medicinal experts on the benefits of cannabis for the treatment of certain diseases, the cabinet decided to alter a relevant regulation to allow cannabinoid-based medicine in Slovenia.
At the time the committee had urged the Health Ministry to examined the option of changing the legislation to allow the use of cannabis for medicinal use. Based on that recommendation, the ministry had already proposed a change of the drug classification, which the government did today.
Only patients suffering from a disease for which marijuana has been proven to be beneficial will be allowed to get it in form of a prescription.
(Source: Sloveniatimes)